Share this item with your network:
Google Apps for Work vs. Office 365

alphaspirit - Fotolia
Apps for Work vs. Office 365 debate as much about culture as tech
In the Apps for Work vs. Office 365 war over cloud productivity suites, Microsoft is capitalizing on users' strong attachment to Word, Excel and other apps. But Google has loyalists, too.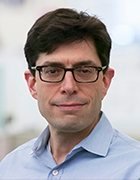 By
When CIO Joe AbiDaoud switched from the Microsoft Exchange email system to Google's cloud-based Apps for Work back in 2012, he had very simple instructions for employees at Hudbay Minerals: Use Google. The desktop Outlook email program would no longer be available.
The reception was not warm.
"A lot of people really hated the front end to Google. They found it to be restrictive, difficult to find the mail, difficult to search mail," said AbiDaoud, who joined the Toronto-based mining company as CIO in 2010. "There were a lot of different ways of doing things that people just didn't like."
It didn't stop there. "Can't we bring Outlook back?" became a common refrain. After two years, AbiDaoud gave in. Those who wanted Outlook could have it back. But there was a catch: They'd no longer be able to use tools built into Apps for Work that let them collaborate in real time on documents or chat face-to-face on video.
"When we opened it back up to the 1,300 users, probably a dozen or so installed it," AbiDaoud said.
What has become manifest amid cutthroat competition between the two major figures in the cloud email market -- Microsoft, with Office 365, the cloud version of its standard software suite, and Google, with its own business package, Apps for Work -- is a cultural divide between organizations that want the comfort and assurance of a pillar of technological convention and ones that are willing to -- or over time, can -- adopt new ways of working, whether emailing clients, typing documents or scheduling workdays.
Apps for Work vs. Office 365: Battle royale
Companies are increasingly looking to outsource their email and other productivity software like calendaring and word processing. They're enticed by lower costs, better disaster recovery and scalability offered by vendors, but the market is still nascent. A 2016 study by market research outfit Gartner shows 13% of publicly traded companies are using cloud offerings from either Microsoft or Google. Office 365 claims nearly 9% of the email market; Apps for Work grabs just under 5%. The remaining 87% has email in-house, in data centers or private clouds, or use hosted email services.
The two vendors' software packages have the same basic lineup: web-based email, word processing, calendar, messaging, spreadsheets and slideshow generator.
Google Apps is popular among startups and small businesses for its straightforward licensing, easy administration and lower cost, said Gartner analyst Guy Creese, while big companies tend to go with Office 365. Among public companies using cloud email, 11% are on Office 365 versus just 2% on Apps for Work, according to Gartner. The market is also seeing an industry divide, with segments such as advertising, technology, entertainment and media companies favoring Apps for Work, while organizations in regulated industries such as banking, energy and pharmaceuticals often go with Office 365. But sorting out market share is not always clear-cut, especially with regard to enterprise cloud offerings, Creese said.
Four years ago, when Hudbay was evaluating cloud email packages, the company was expanding beyond North America into South America. It wanted "a consistent user experience across all our operations no matter what country they happened to be in," AbiDaoud said. Google's Apps for Work was the clear choice for cloud email at the time. Office 365 was a fledgling business suite, with limited features and a small user base. Microsoft's success in the market now is a result of a concerted effort by Microsoft to improve its offering, Creese said, and of the popularity of cloud computing itself.
"It's more really along the lines of Microsoft finally having a credible product -- because certainly in the early years of Google Apps for Work, it didn't," Creese said. "It's not so much as [Microsoft] taking share away from Google; it's more that more people are moving toward the cloud, and Microsoft is taking a good chunk of those people."
In with the old
Once Office 365 worked, its uptake was not surprising. Many workers have strong attachments to Office software -- to Outlook email, to Excel spreadsheets, to PowerPoint slide presentations, Creese said. That's especially true for certain portions of the workplace population, like lawyers, who write contracts using Microsoft Word, send to outside counsel and get the documents back with the red marks and deletions all recorded using the Track Changes feature. Big corporations that make the move to cloud just don't want the disruption that Google's software alternatives to Office -- Google Docs for Word, Google Sheets for Excel -- could bring.
"For them, [running] Office 365 is less jarring from an administrative point of view than moving to something completely new like Google Apps," Creese said.
Jonathan Reichental, CIO at the Palo Alto, Calif., city government, empathizes. Before going live with Office 365 in May, he compared the suite, feature for feature, with Apps for Work.
"People with the city were very familiar with Microsoft products, having used them for the better part of the last 20 to 30 years," Reichental said. "So the change management and change costs -- the city did not have the appetite for that. They didn't want to have to relearn apps."
Apps for Work vs. Office 365: Practical applications
Meanwhile, Google has nearly a 50% share of companies with revenue under $50 million, according to Gartner.
Startups in particular are drawn to Apps for Work's low cost -- starting at $5 for each user a month -- for desktop and mobile use. (Microsoft's comparable plan is $8.25.) They also like the built-in collaboration capabilities, Creese said, including sharing and editing documents in real time, no matter where they happen to be working.
Some companies even use Google's word processing program, Google Docs, to record meeting minutes, eliminating the need for transcription services. They also use Google's real-time capabilities and its video and messaging platform, Hangouts, to plan budgets, an exercise typically involving an Excel spreadsheet passed among department heads over email that all has to be aggregated, taking a month or six weeks. Not so, on Google Sheets, Creese said.
"Instead of someone [saying] 'Well, I think this should go up 10%.' Somebody else objects and says, 'No, it should only go up 5,'" Creese said. In Apps for Work's version of the spreadsheet program, "You can discuss right there and decide, 'OK, we're going to make it 7.' And it's done."
At Hudbay, AbiDaoud said employees use Google Hangouts everywhere to share documents and work together -- some from their desktops, others from mobile devices in boardroom meetings.
Another benefit for Hudbay is Google Apps' instant language translator -- a huge help for a company with operations in South America.
"You're actually typing a document, a Google Doc, and it could be a 10-, 15-page document. You can literally say, 'Translate this document,' and Google will translate the entire document for you into a different copy," AbiDaoud said.
The translations aren't always grammatically on point, so AbiDaoud sends them to native speakers for a read.
"It's a lot easier to proofread a document than to translate a document."
Read how startup companies use Google Apps for Work in part two of this feature story.
Dig Deeper on Enterprise collaboration strategy