Share this item with your network:
Integrating hybrid systems? It's now a core IT service

ashumskiy - Fotolia
Among C-level relationships, CIO-CMO proving key to business success
Companies are discovering that the relationship between the CIO and CMO is increasingly important to business success. Frank Davis, CIO of Organic Valley, and Linda Ban of IBM offer tips on how to forge a strong partnership.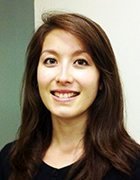 By
Frank Dravis, CIO of Organic Valley, a cooperative of farms, has a close relationship with his marketing counterpart,...
Continue Reading This Article
Enjoy this article as well as all of our content, including E-Guides, news, tips and more.
Lewis Goldstein, vice president of brand marketing at Organic Valley. "[Goldstein] knows I have his back. I know the pressures he's under," Dravis said, adding that the two are in constant communication, discussing projects by phone or over lunch.
"The more I can help my counterpart and take care of the technical data and information details, the more he can focus on the creative side of the business and executing and fulfilling on leads and building the brand," Dravis said. Dravis' strong partnership with Goldstein is a boon for the business, according to experts, who increasingly point to the CIO-CMO pairing as one of the most important of the C-level relationships. As the pressure grows on CMOs to reach out to and retain customers through various technologies and technology-enabled channels, so does the CMO's need for the CIO's knowledge and skills, Cliff Condon, chief research officer at Forrester, wrote in a blog post. In turn, CIOs are also increasingly expected to utilize technology in order to win and retain customers, not just simply keep everything up and running.
The challenge for CIOs and CMOs is how to successfully work together to accomplish these goals and further the business, Condon wrote.
Structured meetings between IT and marketing
According to the Forrester/Forbes Insights CIO/CMO survey, CIOs and CMOs will need to clarify roles and responsibilities, jointly own customer-centric processes, lead digital transformation with mobile strategies, and leverage data for immediate business opportunities in order to effectively work together.
For Organic Valley's Dravis, building a productive partnership with his CMO, Goldstein, was relatively easy due to his past marketing experience as the former vice president of enterprise information management (EIM) strategy and product marketing at SAP. For many CIOs, however, partnering with marketing will probably require a mind-shift.
"Marketing is all about being creative, thinking outside the box, driving leads … and qualifying those leads so they can pass them over to sales," Dravis said. CIOs with no exposure to these metrics may "miss some of the nuances," he said. He recommended that in these cases, the CIO and CMO implement a structured and rigid meeting schedule with the CMO and marketing team so that the CIO can learn more about marketing and vice versa.
Embedded IT enhances C-level relationships
Linda Ban, global C-suite study director at IBM and a speaker at the recent Fusion CEO-CIO Symposium in Madison, Wis., said such relationship-building among C-suite executives pays dividends. That is especially the case with the CIO-CMO relationship. "We have found that in organizations where the CMO and CIO have a good working relationship, those organizations tend to be better-performing financially both from a revenue and a profit perspective," she said.
Ban and her team have tracked the CIO-CMO relationship over the years through their research for IBM's global C-suite study, which polled 4,183 C-suite executives from 70 countries and across 19 major industries this year.
One successful CIO-CMO relationship Ban's survey group discovered two years ago and have been keeping tabs on ever since, involved the CIO of a large travel and transportation organization.
In order to create a strong relationship with marketing, the CIO "took the extraordinary step" of moving all of her senior director reports out of the IT organization and into the lines of business, Ban said. The intent was to make the business and marketing feel more comfortable with IT and to let them know that IT was there to support them.
IBM's global C-suite study findings:
The three strongest C-level relationships: CEO-CIO-CMO, CEO-CFO-CMO, and CEO-CFO-chief human resources officer.
84% of CMOs, up from 74% in 2011, said they felt unprepared to deal with the onslaught of data that was headed their way.
A chief operating officer was found in fewer than 45% of organizations.
New upcoming roles: chief sales officer, chief customer officer, and, in some cases, a chief communications officer
In many organizations, Ban and her team have found that the CISO reports up to the CIO. However, there's some discussion in some organizations to separate that out.
The marketing organization at this organization developed a better understanding of the impact that systems and technology had on marketing processes and as a result became more comfortable working with technology, Ban said. IT, in turn, became more aware of how IT systems can have a dramatic impact on a company's customer satisfaction.
When Ban checked in with the CIO and CMO there recently, the CMO told her that anyone walking into the IT and marketing meetings now would not be able to tell who was in marketing and who was in IT-- that's how adept each group had become at speaking a common language.
Dravis also has found value by embedding IT within a business unit.
"Here at Organic Valley we tend to have one or two maybe three … embedded IT people in sales and production and shipping logistics and marketing," Dravis said. "I'm not saying we have it perfect here at Organic Valley, but I can say that we have a very friendly relationship with our marketing and sales counterparts and we go out of our way to help them drive the business."
Let us know what you think about changing C-level relationships and this story; email Kristen Lee, features writer, or find her on Twitter.
Next Steps
Learn more about how IT and marketing can work together to better the business:
Zipcar CMO personalizes the business via data-driven marketing
CIO, CDO, CMO reveal the secret to digital transformation
The new exec at the table: the Chief Marketing Technologist
Dig Deeper on Leadership and strategic planning