Share this item with your network: BACKGROUND IMAGE: iSTOCK/GETTY IMAGES

iSTOCK/GETTY IMAGES
Manage
Learn to apply best practices and optimize your operations.
Abundant and mature, cloud services meet CIO needs for speed, agility
Today, there are as many cloud services as technology functions. The good news is these solutions increasingly have substance behind their slogans.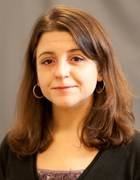 By
In 2010, CIO Larry Bolick made a decision that would affect nearly every other IT decision at Aquent LLC from that day forward. Required to cut costs in the face of a recession, he and his IT team resolved to embrace cloud computing.
First, the Boston-based staffing and consulting agency switched its phones to a cloud-based voice service. Soon after, all email was migrated to Google's Gmail, and ERP systems were sent out to Amazon Web Services. Within two years, more than a half-dozen of Aquent's business applications were cloud-based, and business intelligence (BI) is now headed to the cloud as well.
Perhaps most tellingly, it won't stop there.
"There's definitely a growing sophistication with cloud services," Bolick said. "When we first started, it was all about getting servers up quickly and that sort of thing. Now we're seeing business intelligence services and there's data warehousing on the horizon."
When it comes to cloud solutions, it seems there's very little nowadays that isn't available "as a service" to IT departments. To be sure, the hype persists, but cloud has become less buzzword and more must-have technology for any enterprise looking for competitive advantage.
Gartner Inc.'s Top 10 CIO Business and Technology Priorities in 2013 showed cloud computing the No. 3 technology behind BI and mobile. Members of the National Association of State CIOs ranked it their No. 1 technology priority for the coming year.
A recent TechTarget survey showed that IT leaders are increasingly interested in cloud services for an expanding array of tasks like business intelligence, data storage and disaster recovery. These as-a-service options are not new to the marketplace, but analysts say many more are reaching maturity.
"Within five years, maybe even three years' time, everything you buy is going to be in the cloud; it isn't even going to be an issue," said R "Ray" Wang, principal analyst and CEO at Constellation Research Inc. in San Francisco. "It's the way customers want to consume it."
Cloud services' "gravitational pull"
Early cloud adopter Bolick believes cloud solution saturation may come even sooner. Once CIOs see how well a solution works, they want to build on that success. "There's a gravitational pull" as services become more sophisticated, he said, pointing to his own recent switch to a cloud-based BI solution.
Cloud services are allowing us to do some things that we couldn't even conceive of doing if we had to go out and build a data center.

Larry BolickCIO, Aquent LLC
"After we moved our ERP system to the cloud, with our data already in the Amazon cloud, the next logical thing to think about was, should we move our BI there as well?" Bolick said. "We did, and now the operational data, both transactional and reporting, sits out on the Amazon cloud."
The adoption of cloud solutions has also changed how Bolick and his team make IT purchasing decisions. Recently, a long-planned data warehousing upgrade was put on hold after Bolick's IT director heard about Amazon's upcoming Data Storage as a Service offering, Redshift.
"We put our product planning on hold for a bit until we could get a better look at [Redshift] and see if we might be able to take advantage of it," Bolick said. "That's almost unheard of in my experience—to have something we've been planning and putting it on hold to see what this new thing looks like."
"More CIOs are going to be making decisions in just this way, measuring every upgrade or replacement against what the cloud or Software as a Service providers have to offer, according to John Burke, principal analyst at Chicago-based The Nemertes Research Group Inc.
"There's a general movement to increase the amount of stuff that is outsourced, and in a very selective way," Burke said. "As a Service offerings are typically a great fit for that selective outsourcing strategy."
Do your homework on cloud security or "Lord help you"
While security concerns about cloud computing are not unfounded, CIOs must recognize that their caution may not match the needs of the business, according to analyst James Staten of Forrester Research.
"The business simply wants to get the business objective done, and if the cloud allows them to do that, they would rather have IT fix the security problems on the back end rather than impede agility," Staten said.
The dynamic is another reminder of why CIOs need to both maintain a strong relationship with the business, and be well-versed in cloud security issues and answers. A lot of IT professionals, including security professionals, don't know enough about the cloud and how a cloud provider handles security to know whether it's secure or not. In these cases, erring on the side of caution and suggesting a cloud service isn't safe can be a major misstep, Staten said.
"If you're going to argue the cloud is not secure, make sure you have an account with the service in question and that you've tested to see if it could be made secure or not," Staten said. "If you haven't done that step and the competition has, that guy wins, and Lord help you if you want credibility on the same topic again." —K.G.
Offerings like Desktop as a Service and Disaster Recovery as a Service, for example, are gaining popularity. "The benefits of having failover in the cloud are huge, in that you can essentially reserve some capacity but not pay to use it until you actually need it—and that's a very attractive proposition," Burke said.
Desktop as a Service is attractive because it takes the "thankless task" of desktop management out of the data center. Its prevalence will grow along with bring your own device (BYOD) initiatives, said Burke, who predicts that trend will eventually have employees providing their own laptops as well, making provisioned desktops extremely desirable.
With the quality and scope of cloud services now available, Bolick noted, entire small businesses can be up and running on cloud services within a day. His experience shows that sort of speed and agility can be leveraged for larger enterprises as well. "Cloud services are allowing us to do some things that we couldn't even conceive of doing if we had to go out and build a data center," he said.
Agility a bigger priority than savings in cloud adoption?
If she had her way, University of Michigan CIO Laura Patterson would never build another physical data center at her school. Like Bolick, Patterson was an early cloud proponent.
"The cloud model is a significant paradigm shift; it's not just a different way of sourcing," Patterson said. "Because of that, I think early adoption to the cloud is a competitive advantage."
Patterson and her IT team are in the midst of a five-year technology modernization project, called NextGen Michigan. Cloud solutions are at the heart of that endeavor. At a research university, IT is not centralized, precluding the economies of scale that a consolidated IT function can reap. Providing cloud services to the various IT departments on campus is a way to save costs while not impinging on the agility often afforded by having local IT operations.
"What we're trying to move to is having cloud offerings available, so rather than buying physical hardware, they can leverage those cloud offerings," Patterson said. She believes having access to cloud services will actually result in greater agility and lead to more innovation by university researchers. "It's a way of allowing the whole community to more quickly access the technologies they need."
As for whether agility is starting to trump cost-saving as a prime motivation for adopting cloud services, Nemertes' Burke, at least, was not ready to make that call. Some larger companies still say they're going to the cloud is to save money, but often the correlation doesn't pan out, Burke said. Companies want, at the very least, to achieve cost neutrality. Sometimes, there will be a chance to spend less money, but that's not the standard for all moves to the cloud.
Burke uses his own company as an example: Nemertes recently transitioned to an Infrastructure as a Service model, moving from a dedicated hosting environment to a cloud environment.
"That saved us a ton of money on our internal server plant, and there are others who will be in a similar situation," Burke said. "But it's not the case for everybody who moves to Infrastructure as a Service, and it's also not the top goal for everybody."
Indeed, IT leaders looking for a definitive, comprehensive total cost of ownership answer regarding cloud service adoption will seldom—if ever—find one, said James Staten, principal analyst with Cambridge, Mass.-based Forrester Research Inc. By the time a comprehensive total cost of ownership study is completed, it's almost always wrong, he said—the technology moves that fast. Instead, the key is determining what tasks need to be accomplished, and whether the enterprise is more concerned with the time taken to complete the project or with the ongoing costs once it's done.
"In almost all cases, if speed matters, cloud is going to win. If it's going to be about theongoing cost of supporting this solution, on-premise is going to win," Staten said.
But even this equation comes with qualifications. "If the application you're wanting to deploy is super-complex and you want to maintain that same complexity when you move it, you probably shouldn't move it."
Dig Deeper on Cloud computing for business