Share this item with your network: BACKGROUND IMAGE: iSTOCK/GETTY IMAGES
Updating app performance management for the app economy

Sergey Nivens - Fotolia
Get started
Bring yourself up to speed with our introductory content.
APM strategy should focus on user experience, not just IT metrics
Application performance management (APM) is more critical than ever in today's app economy. Yet the APM strategy of many CIOs has not kept pace . Here's how to get with the program.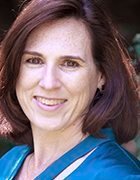 By
Tom Cabanski's team knew it had to take action when it saw the problem alert.
Its application performance management software, from New Relic, signaled that the company's website, Blinds.com, was responding slowly when customers tried to order free samples. Knowing how critical that transaction is to turning shoppers into actual customers, Cabanski and his staff quickly identified and fixed the problem (a small code change that had been previously introduced).
"When we got the alert, we knew that something was actually impacting our customer," said Cabanski, director of software development at Blinds.com.
That wasn't always the case, Cabanski explained. Application performance management (APM) strategy at Blinds.com used to focus on metrics that gave IT staffers insight into technical matters but not into how users actually experienced the applications.
That left the IT staff chasing down alerts on potential issues that weren't really problems -- or ignoring alerts altogether.
Had users experienced slow response times ordering samples a few years ago, before Cabanski refocused the APM strategy, engineers would have received alerts about low disk space on a server or a deadlock on a server -- and heard nothing about the slow response time.
"Now we can spot any issues before they become significant and take relevant action," Cabanski said. "From our perspective, [APM] is a very critical tool for us that impacts our business competitiveness."
Blinds.com still looks at traditional metrics, such as available disk space, as part of its APM strategy, but Cabanski said now its focus is squarely on how users experience the applications.
APM strategy for an 'app economy'
More companies need to refocus their APM strategies on user experience and business value if they want to remain competitive, analysts and advisors said.
"It's not just an issue of maintaining an adequate infrastructure. Now it's essential to the business," said Forrester Research Inc. analyst Milan Hanson.
Indeed, it's hard to imagine any company that isn't heavily reliant on applications to connect with its customers, communicate with partners and enable employees. So how those applications perform is vitally important, Hanson and others said -- much more so today in this "application economy" than it was in past decades when computerized work processes were in their infancy. Yet application performance management, although of strategic importance for most businesses, is an IT discipline in urgent need of an update at many companies.
"The majority of traditional IT departments are definitely not up to par. They're delivering services that are focused on internal metrics and working in siloed fashion," said Gartner analyst Federico De Silva. The typical enterprise application environment has grown so complex that maintaining a strong APM discipline got away from many CIOs.
That doesn't mean the status quo should suffice, he said.
De Silva, like others, said companies need to shift away from monitoring infrastructure based on the faulty notion that it gives insight into application performance and move to "managing from the perspective of the end user." After all, he said, employees and customers want a company's apps -- cloud, mobile and on-premises -- to work as well as the top-notch apps they get on their iPhones and Android devices.
According to De Silva, CIOs looking to implement strong APM disciplines need to start by ensuring that they understand their application environment, what performance standards they want to achieve and maintain, and what tools can track those metrics (e.g., application response time by device and geographic location.)
Missing the forest for the trees
Updating a traditional APM strategy for an application economy won't be easy for many CIOs, due to the complexity of IT infrastructures and the inadequacy of legacy APM tools.
Alexander Pluim, CTO at BVA Auctions of Amsterdam, can attest to the difficulty of overhauling an APM practice. As at Blinds.com, his team continues to track IT metrics, but the starting point now is user experience.
"We've shifted from looking at some tech things that might not be that interesting to looking at specific users and what they're experiencing on the platform and making a direct relation to any server or technology or database issue," Pluim said of his team's change in perspective.
In the past, for example, his team might have spotted a database query running too slowly and focused on that, even though "it was not actually doing anything to the user experience." Or conversely, he said his team would spend time fixing an identified problem, like a database performance issue, thinking the fix would resolve application performance issues only to find users still had problems with the app.
We made a shift from fixing bugs in an application that were problems from a tech perspective to a shift to where we're looking at what's really impacting business and what we can do to fix those business issues instead of fixing tech issues.

Alexander PluimCTO, BVA Auctions
Such incidents show that although APM isn't a new discipline, it hasn't kept up with organizational needs, said Forrester Research's Hanson.
"The infrastructure has gotten very complicated, so we're monitoring not only desktops, but servers and networks. We also have a lot of applications running, and they're multicomponent applications, and some are off premise and some are on premise, so you have to monitor that," Hanson said. Monitoring security is yet another component of APM.
"And you still have calls from users who are saying I can't get my job done. And [CIOs ask]: 'How could I not know that? How did I not know that my user still has trouble because everything looks green?'" he said. "You can reach a point where there's so much infrastructure monitoring that you can't see the forest for the trees. You can't tell what problems are really important, and which ones are housekeeping."
Put it in writing, new tools for the job
Andrew Spencer, director of technology for the five-year-old online retailer Stance Socks, said a rigorous APM strategy is critical for success, particularly at a company like his where the website is actually a single-page application.
A major component of a rigorous strategy is having it formalized, Spencer said.
"It should be written down, and it should be something you consider first," Spencer said. That means when you implement new apps, you know how you're going to monitor them so you have visibility into the user experience and what metrics you'll use to measure that experience.
"APM should be part of any application development best practices," Spencer said, noting that BlazeMeter (for load testing) and New Relic are among the tools he uses for APM.
Pluim also stressed the importance of having the right APM tools doing the right job. He said part of the problem with his past APM approach were the tools he had in place; they were great at showing technology performance, (giving insight into, for example, real-time database usage), but they didn't provide insight into how that impacted actual application performance. In early 2015 he deployed APM technology from Dynatrace to better focus application performance monitoring and established what user experience metrics would be monitored.
KPIs, DevOps paves way to improved APM
Another APM best practice involves prioritizing which apps are most important to the business -- that is, which ones bring in the money, Gartner's De Silva said. That way, he said, IT knows to prioritize fixing problems with those apps.
Hanson added, "The successful CIO is saying that this is what we do with APM and here's why it matters to the business and we are fixing the problems in priority order based on how it affects the business and how it affects the customer."
CIOs leading in this space also know how to use their performance management strategies to improve their applications, and not simply fix problems for the short term.
Consider Spencer's approach to APM at Stance. "Because we're constantly monitoring key performance indicators, we know how those affect the user experience. We take that data and we're able to tactically improve the applications; we continuously improve the experience," he said.
De Silva said implementing a DevOps environment is another best practice within strong APM disciplines. By its nature, DevOps has development and operations working together and alongside the business, "so they monitor metrics very important to business folks."
DevOps turned out to be a key to improving the APM practice at BVA Auctions, Pluim said. The company implemented a DevOps environment two years ago to break down silos and foster more collaboration. The DevOps environment also helped his APM efforts to create a user-centric APM discipline.
"Before, if an app was broken, everyone would think it's not their responsibility. But now when the application is broken, everyone is interested in making the application work again," he said. "And we made a shift from fixing bugs in an application that were problems from a tech perspective to a shift to where we're looking at what's really impacting business and what we can do to fix those business issues instead of fixing tech issues."
Next Steps
Read more about application performance management strategy and the latest APM tools at our sister sites:
SearchDataCenter: Application performance metrics that make IT a true partner to the business
SearchDataCenter: DevOps transforms app development and maintenance
SearchMobileComputing: UX analysis improves mobile app performance
SearchSOA: Indiegogo's Aga Bojko prioritizes UX
Dig Deeper on Leadership and strategic planning