Share this item with your network:
CIOs get more involved with mobile app development

iSTOCK/GETTY IMAGES
Get started
Bring yourself up to speed with our introductory content.
A CIO ratchets up a lifelong mission to think like a customer
Over his long career as a tech leader, Bill Oates has tried to put himself in the customer's shoes. Now at Perkins School for the Blind, 'customer-centric' takes on new meaning.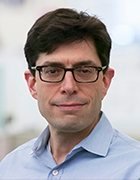 By
Throughout his long career as a CIO, Bill Oates tried to think like a customer. That way, he'd better serve them.
When Oates was CIO at Starwood Hotels and Resorts, the company that runs the Westin, Sheraton and Le Méridien chains worldwide, he traveled a lot. So getting into the mind of a hotel guest wasn't a stretch.
He was also CIO for the Commonwealth of Massachusetts and before that the City of Boston. "It's pretty easy to think about being a citizen of Boston or a citizen of Massachusetts because I was both of those things," he said.
Today, at Perkins School for the Blind in Watertown, Mass., to think like a customer isn't so easy. Oates' title is vice president and general manager of Perkins Solutions, the school's division that builds assistive technology to help people who are blind and have low vision read, write and do other activities. CIO doesn't follow his name, but Oates still does all of the innovating, communicating and, as he puts it, "blocking and tackling" expected these days of a chief IT exec.
"When you're a CIO, your nature is to be a problem solver -- and that's what we do here," Oates said. "We're trying to solve problems, big problems, important problems, problems that impact people every day of their lives. There's nothing better than addressing some of those things."
Commitment to innovation
Oates left Massachusetts government in July on an early-retirement plan. Having started in January 2014, he was on the job just 18 months, but in that time tackled a mess of technology challenges, reworking the troubled Health Connector website and filling a string of empty positions. He also set the IT outfit on a path of innovation, partnering with startup competition program MassChallenge to widen the field of tech companies to tap for state projects and opening the Office of Municipal & School Technology, which helps share tech resources with schools statewide. Oates remains with the commonwealth on an IT steering committee.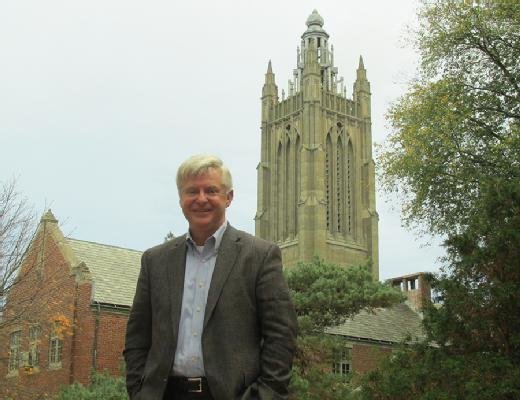 At the City of Boston -- where he spent nearly eight years, from 2006 to 2014 -- Oates spearheaded Citizens Connect, a mobile app that lets city residents report issues like potholes and graffiti and was the model for similar programs in cities across the U.S.
That commitment to customer-centric innovation is what helped convince Perkins president Dave Power that Oates was the man "to lead Perkins into a new era of solving familiar problems in new ways."
Known previously as Perkins Products, the research and development center produces and distributes Braille typewriters and other devices such as the Smart Brailler, which uses text-to-speech audio feedback to help people learn and teach the tactile writing system, to 170 countries.
Power, who was CEO at several big tech companies, sees Perkins Solutions as a vehicle for exploring emerging technology such as robotics, and even autonomous cars, to give people with vision impairments better access to the world around them.
Change of scene
It was Perkins' mission of "changing the world for people with blindness," according to its website, and Power's vision of using technology to accomplish it that drew in Oates, 59, for whom early retirement seems much too early.
"I like to go places where you can do something and it can have a positive impact," Oates said.
That and being back in Watertown, the leafy but densely populated Boston suburb that Perkins calls home. Oates does too; he grew up there and recently moved back from the city. "[It's a] really short commute."
Since he started in July, Oates has covered a lot of ground on Perkins' storybook campus of 40 acres, talking with teachers and students about how he can use technology to build on the school's 186 years of helping people with disabilities reach their potential.
When Oates talks about the possibilities -- systems that can help people with visual impairments navigate their way indoors and out, devices with tactile surfaces that can help teach science and math -- his eyes light up, his words fly from one potential project to another. What he envisions is clear: popular, developing technologies put to new uses for his user population.
Take the network of Web-connected devices known as Internet of Things, which cities are starting to hook into to improve services. Oates sees the same concept in the home of someone who is blind.
"Maybe I don't know where I left my cane, my white cane, in the apartment," he said. "But wouldn't it be great if I could say something to my home office, connected-home hub and it would tell me -- or it would beep -- where my cane is?"
About Perkins School for the Blind
Founded in 1829, Perkins School for the Blind, in Watertown, Mass., is the country's oldest school for people who are blind. Originally named New England Asylum for the Blind, it opened in the Boston home of the father of its first director, Samuel Gridley Howe. The Watertown campus was built in 1912. Anne Sullivan -- who taught author and political activist Helen Keller, the first person with deafblindness to earn a bachelor's degree -- is a graduate of Perkins.
Perkins has several divisions, including the school itself, which teaches approximately 200 students on campus; Perkins International, which works with schools and nonprofits in 67 countries to help people who are blind or visually impaired; and Perkins Solutions, which manufactures Braille writers and other assistive technologies, which help people with disabilities perform a range of tasks. Perkins Solutions also offers consulting services to help make organizations like governments and universities more accessible to people with blindness or low vision.
Realpolitik IT
Oates has been on the job for just six months, so it's all in the research phase at this point. Right now he's working with his staff of around 20 people to come up with ideas. Next comes putting a methodology in place that helps the team determine which projects have the highest likelihood of being implemented.
That's important, Oates said, because one challenge in producing technology for people with disabilities is coming up with products that not only help their users but are sustainable to manufacture and distribute. That's a concern especially in developing nations, where cash is scarce.
"You just can't take really expensive solutions and expect that you can have a wide deployment," he said. So Oates is focusing for now on building partnerships with organizations that have enough cash and enough technology resources.
It's a job that will again draw on skills honed over Oates' decade-plus-long career as a CIO, especially his years working the halls of government, when talking to the right people about the value proposition tech projects had was critical.
His boss at the City of Boston, the late Mayor Thomas M. Menino, would often shower praise on him when things worked out well.
"I'd say, 'Mayor, it wasn't that big a deal. It's just that we got it done in an organization where it's tough to get things done,'" Oates said.
But dreaming up and getting the funds together for technologies that nobody's ever seen before and then manufacturing new products is a big deal, and it's one that lights a fire in this CIO-turned-business manager.
"What gets us excited is sitting down with our users and having them just explain to us: 'Boy, if I can only do this.' Or 'If this app would only add this feature to it.' Or 'If this device could really help me detect that I'm about to walk near where a tree is hanging over a sidewalk,'" he said. "Trying to bring those things to fruition is a great opportunity."
Next Steps
Why Perkins uses 'people-first' language
To think more like a customer, think less about technology
Another CIO Innovator: James Madden of American Family Insurance
Dig Deeper on Leadership and strategic planning