NetRexx, a programming language designed to be easier to learn and use than Java, combines the syntax of the Rexx language and the semantics of Java. Rexx is a script language, developed at IBM, that is popular among IBM's corporate mainframe system users. NetRexx, developed by Rexx's inventor, Mike Cowlishaw, superimposes Rexx's ease-of-use on the object-oriented programming concepts of Java - classes, methods, and properties. NetRexx source code statements are compiled into Java source statements, which are then compiled into Java bytecode that can be run in any computer operating system that includes a Java virtual machine (JVM). Thus, NetRexx programs can be run in Windows, OS/2, MVS, UNIX-based systems - in short, almost any operating system that supports the Java 1.1 toolkit and compiler and includes the JVM.
Content Continues Below

Download this free guide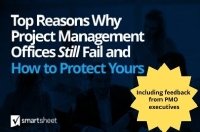 Top 8 Reasons Why Project Management Teams Fail
Some project management practices yield game-changing results and some don't. Do you know why? Get your hands on the top challenges facing project management teams and insights on how you can avoid them.
According to IBM, a study shows that the Java source for a typical class has about 35% more lexical tokens and requires about 20% more keystrokes than it would in NetRexx. NetRexx has equivalent classes for all Java classes.
This was last updated in
November 2005
Continue Reading About NetRexx