News
Stay informed about the latest enterprise technology news and product updates.
Why is Microsoft licensing so complicated?
ORLANDO, FLA. — Live from the 2013 Gartner Symposium ITxpo, Microsoft CEO Steve Ballmer discusses why Microsoft licensing is so complicated. In his tenth and final appearance wearing the CEO hat at the annual event, Ballmer pounced on the query before it even finished leaving the lips of Gartner analyst Tiffani Bova. Not everyone in the audience of IT leaders liked the answer, but in typical Ballmer style, he earned plenty of points for charisma.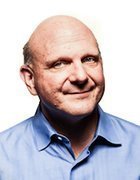 Since this is my last [Gartner Symposium ITxpo] Mastermind keynote … let me opine on this topic. What we've learned about licensing is that the best thing we can do by and large, most of time, to make it simpler is to not change it. It turns out change is the number one problem with simplicity. The last major change we made — major by my standards — was about 10 years ago. I think we called it "licensing 6.0" and we made virtually every customer mad. They thought all of their prices had risen when that wasn't even what we could tell our shareholders.
And why did we do licensing 6.0? We wanted to simplify. When we simplify you [the customers] have to go and parse through a number of new alternatives. Sitting here in the year 2013, I don't look back — and our team is not looking backward — to simplifying licensing; what we're doing is trying to look forward so that as we add Software as a Service cloud services options we're not making things more complicated. We are trying to add those things seamlessly and to make sure that when we design our offerings for services that they are simpler to consume and to purchase than our software was.
You could say, "Well, how could cloud services possibly be complicated?" And the answer is, of course they can. If you just look today even at our Office365 pricing, we'll have customers who say, "I want these two services, but I don't want these three others."
So how do we keep our forward view of what to do with services? In a hybrid world of software and services, we will optimize our simplicity gene against that forward-looking services aspect as opposed to trying to retrofit.