News
Stay informed about the latest enterprise technology news and product updates.
Two CEO-CIO partnerships on display at CIO conference
How important is it that CIOs report to the CEO? I recently sat in on a CEO-CIO panel discussion that shed light on the benefits and demands that come with this reporting relationship.
The CEO-CIO pairs were presenting at the SIM Boston Technology Leadership Summit. They hail from two very different types of companies. CEO and co-founder Andy Youniss and CIO Jay Leader are from Rocket Software of Waltham, Mass., a 25-year-old global company that builds enterprise software. CEO Martin Borg and James Bowen, CIO/COO, are from Measured Progress Inc., a not-for profit headquartered in Dover, N.H., that sells K-12 educational assessment products and services to clients nationwide.
As noted in my story this week, "The CEO-CIO business partnership in action," these CEO-CIO teams — despite their different businesses and business models — share certain attributes, including first and foremost a CEO who sees IT as more than just a cost center, and a CIO who can think strategically about the business. The two CIOs work closely with their CEOs. Both make presentations to their boards of directors. Additionally, both CIOs have gradually taken on a more outward-facing role at their companies; each now is being sent out to meet with customers in order to help their respective companies better understand customer needs.
You might be interested in hearing some of what they said during the panel. Here are a handful of observations made by Youniss, Leader, Borg and Bowen about their CEO-CIO relationships, and what the future holds for CIOs. (Quotes have been edited and condensed.)
Business sees IT in different light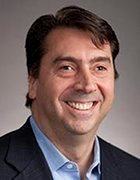 CEO Andy Youniss of Rocket: When we first got a CIO we made a decision that the role would report to me; IT was not ever designed to be a cost center; it was designed to be an organization that would create value within the company. …We are a tech company, and we sell our products to CIOs. A decade ago, or a couple decades ago, when I visited CIOs it was more likely than not that I was walking into an organization that was a cost center, and I remember the conversations we were having: "If only the CEO understood what we're talking about; if only the CEO understood the value of these investments we're making, but they're just asking me to cut costs." Today, when I talk to a CIO, more often than not they actually have a seat at the table, because technology is driving everything.
A couple of decades ago, the technology we were selling was very much supporting systems of record, more transactional things. Now with all the data that those transactions have created, and the new business users, new business models and new systems of engagement coming online, the CIO is able to bring more business value around mobile apps, around systems of engagement and analytics — so we've seen the conversation shift as we have talked to our customers, and this is not locally but happening all over the world.
Seat at the table equals CIO success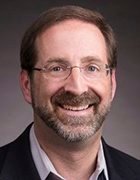 CIO Jay Leader of Rocket: Part of the reason it is important to be sitting at the table and hearing the conversation is because the words often come out wrong. Andy has heard me say this to him before. I don't think my job is to do what Andy tells me; I think my job is to do what Andy wants. And because sometimes the words do come out wrong, I try to listen to the message. …
My job is to try to really understand what we're trying to accomplish. Andy and I have this conversation where we start at, "We should go do this! And then we realize that, well, our objective is really this, so let's go about it another way." Sitting at the table allows you to hear the conversation so that if the words are wrong, you can say, That's not what I heard. I heard that the problem is this, and if the problem is this, then doing that is not going to solve it.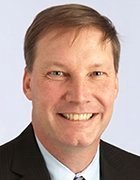 CEO Marty Borg of Measured Progress: It is the CEO's job, as well as the rest of executive team, to set business direction. I think the CIO's job is to come in, listen to what that is and then amplify it. By the nature of their position, they are translating business need into possible solutions. And the possible solutions are very deep inside of their discipline. I don't want to be deciding what kind of array to have in our servers, but I do need to be able to say, "Here's where we are, here's where are students are, and here is where our differentiators are." James is in the room when the direction is set, and that is important, because if you set a direction that is not coordinated with your infrastructure and skill set it is going to be really tough sledding.
CIO of the future
CEO Youniss of Rocket: This is not just because Jay's sitting next to me, but when we recruited for a CIO we were obviously looking for someone who would be good technically in that role, but mostly we were looking for somebody who would be a good general business person. What I always say to my executive team is "Leave your functional hat at the door when you come in the room;' when you're around the executive team table, we are all executive peers and I need everybody's input and opinion coming from your different perspectives.
So I think the CIO of the future is a really good business mind. That is one of the things I wanted to communicate to you, and the other thing is to be a good change agent, good at change management. As you know it is constantly changing and someone has to be advocating for that change and managing it and quite frankly pushing that change and communicating well around it.
CIO Leader of Rocket: I think my role has evolved a lot over the last 10 years from being master of craft and expert of silo, to a connector and an influencer. We have unique capability in IT in that we have a reason and a contribution to make in most facets of our business from time to time. There are times when we have to spend time in finance and HR or to support manufacturing or testing services. You have to have some flavor of and familiarity with all facets of the company; similarly we don't have line authority for anything, so I can't make anyone do anything at Rocket except the people who are in my vertical organization. So for me to be effective I have to be an influencer, and to be an influencer, I have to understand what is important to you and how can I get you to the place that you want to be — by the way that I want to go there.
I have gone from spending maybe 50% of my time looking at internal operation of IT, to spending about 90% of my time looking at internal and now external operations of Rocket. And that's because that is really what I am paid to do.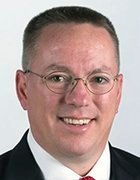 CIO/COO James Bowen of Measured Progress: As far as my journey goes, I spent the first year as chief technology officer sorting out all the technology ; my second year as CIO I spent understanding and learning the business and influencing and gaining that trust; and then my third year as COO, is about really helping to grow that business.