News
Stay informed about the latest enterprise technology news and product updates.
Post-layoff, HP must tackle two cultural issues to stay relevant
For last week's Searchlight column, I approached SearchCIO expert and former Citigroup CIO Harvey Koeppel to get his take on HP's layoff of 30,000 jobs in its Enterprise Services business as it prepares to separate into two companies in November. Koeppel applauded the decision, saying the company has long needed to do something to make itself relevant to enterprises once again in today's digital age. But he also said HP is going to have to change its cost-savings-driven rhetoric if the two offspring companies are to succeed.
Unfortunately, this culture of executing transactions as opposed to focusing on customers' business needs and building relationships is rampant among many big companies today, not just HP, said Koeppel.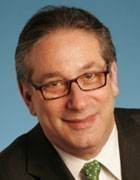 "It's just outrageous when you listen to the internal talk about not just the lack of understanding of who the customers are, but actual disdain for what idiots the customers are," Koeppel said. Companies that share this view, he believes, are destined to fail. "It is just so 1950s," he added.
Part of the problem, as Koeppel mentioned in Searchlight, is that many companies' technology sales and marketing strategies are managed quarter by quarter. But this approach isn't conducive to building customer relationships.
"Relationships aren't built in timeframes measured in quarters; relationships are built in timeframes measured in years," he said.
He's speaking from personal experience. As CIO at Citigroup's Global Consumer Group, Koeppel awarded a $100 million contract to a company because its marketing representative spent three years establishing a relationship with him.
"I knew him and he knew me, but more importantly he had a total understanding of what Citi's issues were and was willing to bear all the resources that were needed to solve specific problems, as opposed to executing a transaction and making numbers look good for this quarter," Koeppel said.
Koeppel did acknowledge that it's difficult not to strategize on a quarterly basis, "when that's what the CEO's job really is, is keeping shareholders happy, keeping Wall Street happy."
There's one aspect of HP's culture the company has to tackle if its new endeavors are to succeed, and that's improving staff morale, particularly post-layoff, according to Koeppel.
Big companies typically "lose the best and keep the rest after the cut," Koeppel said. The people who remain tend to become demoralized — and if leadership doesn't pay attention to the culture and the "people that matter," a vacuum gets created inside the organization, he said.
"Smart people will go find other jobs, and [the company ends up] keeping the people who are too insecure to go find other jobs," he said.
But Koeppel believes Meg Whitman and her leadership team are capable of tackling these issues.
"I have a lot of respect for Meg Whitman," he said of HP's CEO, whose career he has been following since her stint at eBay. "I think she's got the brights, the smarts and the moxie to make something like this happen."