Evaluate
Weigh the pros and cons of technologies, products and projects you are considering.
Pet insurer integrates online and call center data
The problem: Petplan Insurance Agency LLC, a 140-employee company founded in 2003, wanted to offer its customers a more personal and more relevant shopping experience. The pet insurance company, which recently ranked #59 on the Forbes list of America's Most Promising Companies, was looking to integrate online and offline points of contact with customers for marketing campaigns.
"We have this treasure chest of data, we just really need to find the key and open it up," said Petplan's chief digital officer Gerry McGoldrick, who was hired in May to lead digital and mobile initiatives. McGoldrick reports to Natasha Ashton, Petplan co-founder and CMO.
The strategy: McGoldrick set his sights on integrating call center data and online data. "The theory is that anyone who calls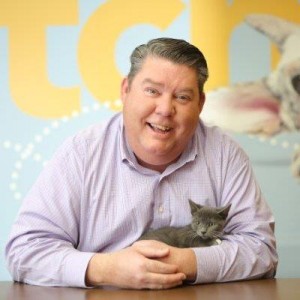 probably dealt with us through a digital experience at some point," he said. Before purchasing a policy, Petplan customers may visit the website as many as four times, often seeking a quote for comparative shopping. With each visit, customers leave behind digital breadcrumbs and, in some cases, valuable data such as the breed and age of the dog or cat they're looking to insure. To connect the online and offline dots, McGoldrick invested in BlueConic, a marketing platform, with the director of IT's blessing.
The results: The BlueConic platform enables Petplan to take online data and build customer profiles, which are then served up to call center agents who can use them to tailor conversations. "Someone coming in through search will act differently than someone coming in through an email campaign," McGoldrick said. And the more personal the conversation can be right off the bat, the better. He described the technology investment as "dipping our toe in the water" of personalization and hopes the platform will eventually incorporate data from its internal CRM and CMS for marketing use cases and beyond.