News
Stay informed about the latest enterprise technology news and product updates.
Five steps on how to get your enterprise IoT initiative started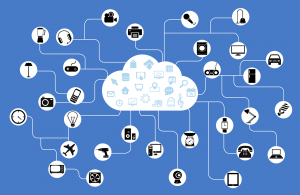 If CIOs and IT leaders want an Internet of Things (IoT) initiative to be successful, they're going to need to work with the business. But expect the relationship between the business and IT to wax and wane as the project develops.
"[IT-led] ideation efforts are good to bootstrap an IoT initiative initially," Fred Hillebrandt, infrastructure architect at the Monsanto Company, said during his presentation at the recent Gartner Catalyst event. "But, at some point, you want the business to take the reins."
As reported in SearchCIO's most recent IoT story, successful IoT initiatives also require good preparation, planning and executive business support. Here is Hillebrandt's list of five recommendations for getting an IoT initiative off the ground:
1. Find your influencers. Hillebrandt recommended pulling that team together in 30 days or less, depending on how far along the IoT initiative is.
2. Keep it small. Hillebrandt said he initially wanted to ask more than 20 people to join the group but soon realized his plan was not realistic simply due to logistical issues like calendar conflicts.
3. Schedule an end-data for deliverables. When building an IoT proof of concept, agility will be key, Hillebrandt said. He recommended CIOs and IT leaders aim for an end-date of four to eight weeks.
4. Start ideation sessions. IoT projects tend to start in the business and ideation sessions should of course include the business, but CIOs and IT leaders shouldn't rely on the business to run ideation sessions. Hillebrandt suggested IT departments pull together a list of use cases or initial ideas rather than walking into the room with a blank slate. "Try to fill some of it out to spur ideation," he said.
5. Partner with vendors to initiate proof of concept. Vendors are going to bring the infrastructure, sensors and networks, and partnering with them can help move along the process of building a proof of concept. "In our case, we've not had to come up with any money, it's just been our investment of time," Hillebrandt said.