News
Stay informed about the latest enterprise technology news and product updates.
'Do you want fries with that?' Hardee's algorithm excels at upselling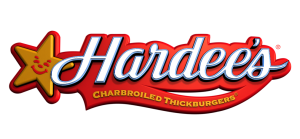 CKE Restaurants, parent company of Hardee's and Carl's Jr. fast-food chains, is finding out that if you want to sell people food they didn't know they wanted, leave it to an algorithm. Recently, the Carpinteria, Calif., company rolled out self-service kiosks at select Hardee's restaurants. The Dell Optiplex 3030 terminals, which run on Microsoft Windows 8, are decked out with 24-inch screens featuring high-resolution pictures of Hardee's comestibles.
The self-service kiosks not only allow customers to personalize whatever fast fare they're ordering down to the pickle and type of condiment but also come with a rules engine that turns out to be a genius at upselling — i.e., the sales technique of suggesting other things to add to a purchase (French fries, a warranty, get the second one at half price).
"With the regular employee, you're going to try to get 80% to 90% compliance rate in upselling the customer, whereas the computer is going to do it every time," Tom Lindblom, CKE's chief technology officer, told me. Do it every time — and do more of it.
"The complexity of the rules can be far greater than what you could do with a person. I can apply all kinds of scenarios to the items you've just ordered and decide what else I should offer you — a flowchart of scenarios that would be reasonable to ask a person to follow," Lindblom said.
A simple example: If you come in at 9 a.m. and order breakfast but omit a beverage, the screen may prompt you to buy a coffee. But if you come in at 9 a.m. and order the quarter-pound Bacon Velveeta® Patty Meltdown, the rules engine is more likely to suggest a soft drink. Customers who buy a shake with that beef patty, however, might be prompted to finish off their meal with a cookie, rather than be nudged to buy a soft drink.
Self-service kiosks bring home the bacon
"What we are finding in general with the kiosks is more customization," Lindblom said. Some people may just prefer to interact with a kiosk rather than with a human being, or it may be the rules engine really does do a better job at upselling. Bottom line: "The level of customization we're seeing is appreciably higher than if you walk up to the front and order through the cashier," he said.
Originally aimed at "hungry Millennials," the digital interface has proved popular with all demographics. "What we've been pleased with is that we have seen customers of all ages embracing them and interacting effectively with them. From ease of use, from a customer perspective and from sales results, we've been very happy," Lindblom said.
The software's recommendations are based on the customer's current transaction and do not factor in past transactions. "We don't track that information," he said.
To learn more about Lindblom's mobile strategy for CKE, hop over to SearchCIO and check out "No easy answers for enterprise mobile application development."
Are computers better at upselling than humans? Sound off in the comments, email me or find me on Twitter @ltucci.