News
Stay informed about the latest enterprise technology news and product updates.
Are CIOs next in line to be CEOs? Myer department store chain says yes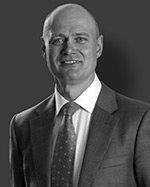 Myer, Australia's largest department store chain, said Monday that it has replaced its CEO of nine years, Bernie Brookes, with Richard Umbers, 48, who joined Myer as CIO and supply chain officer last September. The changing of the guard was characterized in the company's announcement as a fresh start intended to help the struggling retail chain reposition itself in a retail environment where shopping habits are increasingly shaped by technology.
"It has become clear that to thrive in a modern retail environment, Myer must adapt more quickly and be closer to its customers," Chairman Paul McClintock said, noting that Umbers will lead a "significant program of change" and calling out the former CIO's "success in leading business transformation."
Umbers, who prior to joining Myer held senior roles at Aldi in Europe and Woolworths in Australia and New Zealand, addressed the impact of technology directly. "The customer we've got is changing, and online and digital are creating new opportunities for us all the time," he said, describing the new strategy as "taking a blank sheet of paper and looking at the nature of people who shop with us."
The appointment, coming two weeks before the department store chain releases its first half-year results, got "a tough welcome from investors," as a Sydney Morning Herald headline put it, with shares down double-digits. Whether Umbers can turn around a company whose profits have reportedly plunged 40% over the past four years remains to be seen.
CIOs: Ideal gene pool for next-gen CEOs?
At SearchCIO, however, the appointment of Umbers points to a question I've recently explored with IT and business leaders on panels at SIMposium, the annual CIO event hosted by the Society for Information Management, and at last month's CIO conference in San Francisco hosted by Global Business Events: Do CIOs represent the ideal gene pool for the next generation of CEOs?
The argument in favor goes something like this: Every business, big and small, has in essence become digital. At the small end, the corner pizza shop, the local cab company, your local bank — businesses that used to be human-to-human have become digital machine-to-digital machine. At the big end, the customers and business processes at all of your companies are becoming big data repositories.
So, who knows enough to lead in the digital age?
Is it the CFO, who crunches numbers and plots financial strategy? Is it the CMO, who knows all about marketing? It would seem that CIOs understand, almost certainly better than any other member of the traditional C-suite, how their companies operate in the digital domain.
It also can be argued that CIOs are best-poised to anticipate the impact that information technology will have on the organizations moving forward. Many CIOs believe that's so: In a recent Gartner survey of 2,810 IT leaders, 47% see digital leadership as their responsibility. And CIOs are not the only ones who think so. A Harvard Business Review survey of 750 business executives found that 41% said they're looking to the CIO to lead their company's digital transformation, versus just 20% who think the CEO could do the job.
I posed the question of CIO as CEO heir apparent to Dave Aron of Gartner, who specializes in IT strategy and the CIO role and has written about the new breed of "digital CIOs."
"I guess the truth of the matter is, it seems to be very much a bifurcation. There are some CIOs — my guess is it would be the majority — who are much more tied to the discipline of IT than to being a C-leader," Aron told me. "It's a little cheesy, but you could almost look at who's more tied to the C in CIO and who's more tied to the I."
CIOs constitutionally unsuited to be CEOs?
As for the naysayers? The arguments against such a transition, as you might imagine, tend to focus on the personality types that gravitate toward the CIO role — or at least the stereotypical CIO. A recent ZDNet article entitled "From CIO to CEO: Why it's time to give up the impossible dream" captured the sentiment in the following anonymous quote by an IT leader:
"By and large, CIOs are not entrepreneurial. Most CIOs are analysts — and the first four letters of that word pretty much sum up the skills of many CIOs today."
Your thoughts? Let me know — email me or find me on Twitter @ltucci.