News
Stay informed about the latest enterprise technology news and product updates.
Oracle wins the cash war, but SAP is way more punk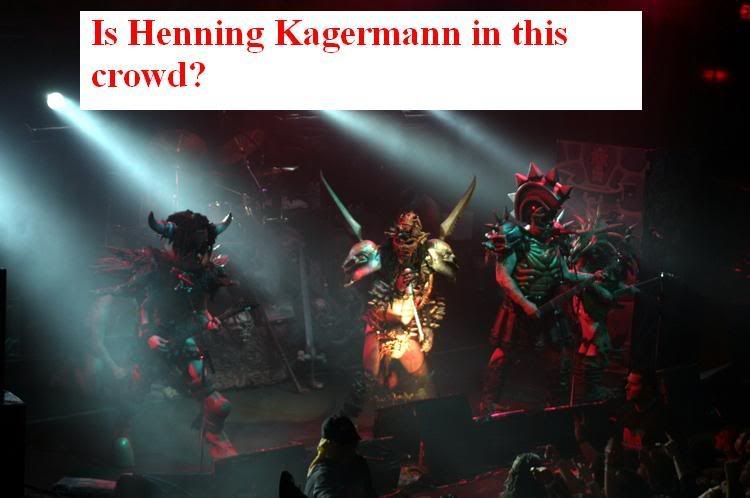 The Oracle vs. SAP war has been a long and vicious one. The ERP giants battle constantly for market share and big-time customers. Meanwhile, their CEOs – Oracle's Larry Ellison and SAP's Henning Kagermann (who holds a co-CEO role) – have lived outsized personalities on the tech world stage. For every clash between the companies comes another reminder that they are led by two very different men.
Both men have made the news in the last few days. The Associated Press has declared Ellison the highest-paid CEO in America, with an estimated Fiscal Year 2008 take of $84.6 million.
And a New York Times profile on Kagermann points out that SAP had only a 26.7% profit margin last year, paling when compared to the stunning 35% Oracle pulled off.
It has been a tough year product-wise for SAP, especially in the midmarket, where the company's Business ByDesign, an on-demand ERP, has failed to take off. And the German company's acquisition of TomorrowNow turned into a complete disaster.
So Ellison must be kicking back in his absurd, Japanese village-themed mansion feeling pretty good about himself right now.
But wait. This round goes to Kagermann by a long shot. Why? Four good reasons.
1. Kagermann is retiring, sort of. The whole point of the Times story is to talk about Kagermann, who pushed his company to try new things, stepping down to make way for the guys who focus primarily on making money. That makes sense, but who's really going to be more fun to chat with? The former sales guy or Kagermann, the former physics professor? End of day, Kagermann will wind down pleasantly while Ellison keeps running the race.
2. Kagermann swore in the Times article, dismissing the assertion that he can't handle the company's money. I'm sure Larry Ellison swears, but it was Kagermann who used "an unprintable word" with the Times. Extra points for delivering it with his German accent.
3. Kagermann is more attractive. He just looks healthier, more relaxed and happier. He is also better dressed. Ellison routinely looks angry, like he's queuing up for a coronary.
4. Kagermann listens to metal. This is the knock-out punch. The Times reports that one of his favorite bands is prog-metal English outfit Threshold. The band's second album is title Psychodelicatessen. That's cool right there. Below is a live video of Threshold performing This Is Your Life. Can't you picture Kagermann rocking out in the front row, thinking unprintable thoughts about Larry Ellison?
So this round goes to Kagermann handily. Sorry Larry. Next time let's have you cursing in The Wall Street Journal and declaring allegiance to Gwar (pictured above). Then we can talk about another title bout.