Vertical Industries
The vertical industries topics page provides CIOs and IT management with up-to-date information and resources on the following industries: financial services and insurance, government, health care, retail and others. Browse the vertical industries subtopics below for the latest CIO news, expert advice, resources and tips on this topic.

Download this free guide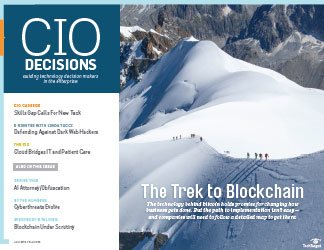 The key steps to launching blockchain implementations
In this issue of CIO Decisions, we break down the process of getting started with blockchain implementations.
By submitting your personal information, you agree that TechTarget and its partners may contact you regarding relevant content, products and special offers.
You also agree that your personal information may be transferred and processed in the United States, and that you have read and agree to the Terms of Use and the Privacy Policy.