It seems that every time a new technology appears, so do the promises suggesting that it's the panacea for everything that plagues a business. Certainly, the hype around cloud computing gives that impression. The claimed benefits of cloud computing range from greater agility, lower costs and better security to less risk, easier compliance, better IT support and improved business continuity.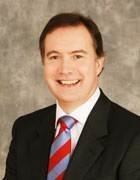 Mark Skilton
A new book, Cloud Computing for Business, supports these claims by providing readers with a detailed analysis of what the cloud can do for a company and ways to reap the benefits of cloud computing. The contributors to the book are members of the cloud computing work section of The Open Group LLC, a San Francisco-based not-for-profit consortium of IT-associated companies. In this podcast, SearchCIO.com interviews two contributors -- Mark Skilton, director for global infrastructure services in Capgemini's CTO Group, and Pamela K. Isom, senior certified executive architect for IBM Global Business Services -- about some of the challenges the book examines.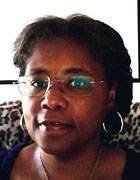 Pamela Isom
"With each new technology trend that emerges, the resulting hype-cycle often obscures how companies can actually take advantage of the new phenomenon and share in its growth and benefits," said Chris Harding, forum director for SOA and semantic interoperability at The Open Group. The goal of Cloud Computing for Business is to demystify the cloud by explaining that this new territory is actually a combination of separate technology innovations and improvements that allow it to be implemented in many ways.
Its contributors focus on three service models: Infrastructure as a Service (IaaS), Platform as a Service (PaaS), and Software as a Service (SaaS). They also describe cloud's four main deployment models: public, private, community and hybrid. They take pains to be specific about how to realize the benefits of cloud computing. The seven chapters cover what cloud is, why businesses use the cloud, establishing a cloud vision for your company, purchasing cloud services, understanding cloud computing's risks, building ROI, and final thoughts on the challenges that cloud computing presents to business executives.
Read an excerpt from Cloud Computing for Business.

Let us know what you think about the story; email Linda Tucci, Senior News Writer.
This was first published in September 2011