Leading business transformation: How to make IT a strategic partner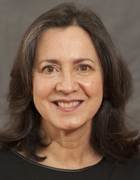 By Linda Tucci, Executive Editor
SearchCIO.com
CIO Steven Bandrowczak arrived at Nortel Networks Corp. in June 2007 with a plan to bring radical change to the troubled Toronto-based telecom equipment maker. Nortel, which was laid low when the tech bubble burst in 2000, has been struggling since to reinvent itself. Bandrowczak says he believes IT can play an important role in that business transformation.

Steven
Bandrowczak
But first he had to transform Nortel IT from a "back office" function to strategic partner. The cleanup work includes reducing a tangle of 1,100 applications to 100 during the next 18 months, consolidating 15 data centers to one and shifting 15% of his IT budget to projects that bring value to the business. In a wide-ranging interview, Bandrowczak talked about the power of the "burning platform" to bring change, the right way to outsource, and what American CIOs can learn from working in China.
Here is a guide to Bandrowczak's interview with SearchCIO.com Senior News Writer Linda Tucci:
0.0-1:24: Intro and Bandrowczak's bio.
1.30-2:56: Bandrowczak talks about his background and how it prepared him for bringing "radical change" to Nortel.
2:59-3:25: From back-office IT to valued partner.
3:25-5:57: The burning platform.
6:04-7:27: Rationalizing applications, consolidating data centers.
7:30-8:27: Budgeting for innovation.
8:27-9:58: Outsourcing the right way.
9:59-13:15: Shared services.
13:16-15:05: Lessons from China.
15:11-18:10: IT's role in M&A's.
18:10-end: What's next?
Let us know what you think about the interview; email: Linda Tucci, Senior News Writer
20 Mar 2008