After more than a decade, Jay Leek knows when something doesn't look right on the books. In the first part of this podcast series, the vice president of international security at Equifax Inc. talks about his two fraud prevention best friends: the billing system and the whistle blowers. In the second podcast, coming Tuesday, Leek talks about the dedication needed to develop a fraud prevention program and how to deal with false positives.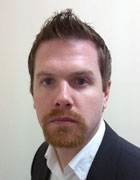 Jay Leek
Q: You've said that a fraud prevention program doesn't start with the technology, it starts with corporate culture. How do you build fraud prevention into the DNA of a company's culture?
A: It really does start at the top of the organization and with the tone from your executive management. If you don't have the support to actually have a culture of fraud prevention -- which I think starts with ethics and integrity, first and foremost -- from the top of the organization down, then you're going to have a very difficult time ever implementing a comprehensive fraud prevention program.
Fraud prevention is all about your people, and as a vast majority of the investigations that result in fraud being discovered start with the whistle blowers, it is about people coming forward. You need to ensure they have that culture where they feel comfortable coming forward … that they're doing the right thing by sticking their necks on the line.
You can think about all the technical controls in the world that you might put in to help prevent fraud. Many points along the way, what you'll find is those technical controls are dependent upon people making the right decisions. Very few business processes are solely technical. There's often an individual inserted throughout that process -- and anywhere an individual is inserted into a process, you run potentially the risk of opening or exposing yourself to a situation that could result in fraud.
If people know that action will be taken if they do something but also that no action against them will be taken if they come forward and stick their neck on the line, especially if it is their manager or someone they may threatened by to come forward about, then you're going to build that culture that allows employees to be very aware of their surroundings. They will be very thoughtful in their approach and how they try to protect their organization from fraud.
Q: What is the cornerstone of your fraud prevention program in terms of processes?
A:I think it's very important that you know who your customers are, for starters. And not just your customer, but who your business partners are. It's your ecosystem of who you are working with. You want to make sure you have some kind of credentialing or an entitlement process for determining who you do business with and who you don't.
Play the full podcast
Listen to the full podcast to learn more about credentialing, billing systems and the anomalies Leek looks for that may indicate fraud.
Let us know what you think about the interview; email Christina Torode, News Director.
This was first published in November 2011