News
Stay informed about the latest enterprise technology news and product updates.
The future of mobile computing? It's here, and you're already behind
The rise in mobile Internet traffic means that CIOs can no longer ignore the bright future of mobile computing.
This month we've been discussing the future of mobile computing in midmarket companies. Our experts disagree on...
Continue Reading This Article
Enjoy this article as well as all of our content, including E-Guides, news, tips and more.
By submitting your personal information, you agree that TechTarget and its partners may contact you regarding relevant content, products and special offers.
You also agree that your personal information may be transferred and processed in the United States, and that you have read and agree to the Terms of Use and the Privacy Policy.
how CIOs should best handle their internal and external customers' mobile Internet traffic.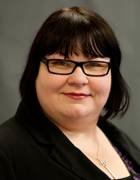 Wendy Schuchart
CEO John Weathington encourages CIOs to create mobile apps, citing the strong customer relationships that can be built when a business is connected to its customers' smartphones. Jonathan Hassell agrees that the future of mobile computing is vital to a company's success, but he suggests that there is more ROI in building mobile-friendly websites because they're accessible to multiple platforms and can be updated without the complicated app store interface. Either way, both experts agree that it's crucial for CIOs to focus on mobile strategies, whether they're ready to start developing mobile apps or not.
During this week's D10 conference, Mary Meeker, analyst and partner at Kleiner Perkins Caufield & Byers, pointed out that mobile growth is exploding around us. She cited the Pew Research Center study on the increase in purchases of e-book readers and tablets over the holiday period: The number of Americans owning digital reading devices or tablet computers jumped from 18% in December 2011 to 29% in January 2012. That's up from 2% less than three years ago. The future of mobile computing? It's here already, and some midmarket CIOs are already four steps behind.
The number of Americans owning digital reading devices or tablet computers jumped from 18% in December 2011 to 29% in January 2012.
In the last five months, mobile Internet traffic has seen a 20% increase over desktop Internet use, accelerating to 10.13% from 8.04% of total Internet traffic in December 2011, according to StatCounter global statistics. In fact, mobile Internet traffic in India is ramping up to surpass desktop traffic. While mobile Internet traffic is on the rise, there is ample growth potential, Meeker projects, as mobile users continue to make the switch to smartphones and tablet devices.
If you want more information about Meeker's legendary PowerPoint presentation, read the whole thing, all 112 glorious slides.
It's clear that there's gold to be found in the future of mobile computing and that we're on the precipice of what can be described only as a defining moment in technology. The real question is, will midmarket CIOs feel free at some point to make the leap wholeheartedly into mobile technology, or will they continue to play "wait and see" until it's too little too late? If mobile Internet traffic continues to grow at this steady rate, we might not have to wait too long to learn the answer. Hopefully, they've learned something from the bad example set by Encyclopaedia Britannica.
Let us know what you think about the story; email Wendy Schuchart, Site Editor. For midmarket IT news and updates throughout the week, follow us on Twitter @ciomidmarket.
Dig Deeper on Small-business infrastructure and operations
PRO+
Content
Find more PRO+ content and other member only offers, here.