Manage
Learn to apply best practices and optimize your operations.
The Promoting Kind: Four CIOs Who Moved Into Senior Business Roles
Some CIO stars shatter the techie ceiling and catapult into the highest ranks of a company. Here's how they do it.
Looking for something else?
Some CIOs are destined for success as business leaders. Meet four of them -- and learn how they got there.
There are three kinds of chief information officers: the ones who fail and get fired; the ones who do a good job of pedaling in place until they get bored or shuffled out; and the ones who do a great job, take on more responsibility and get tapped for more senior jobs.

Download this free guide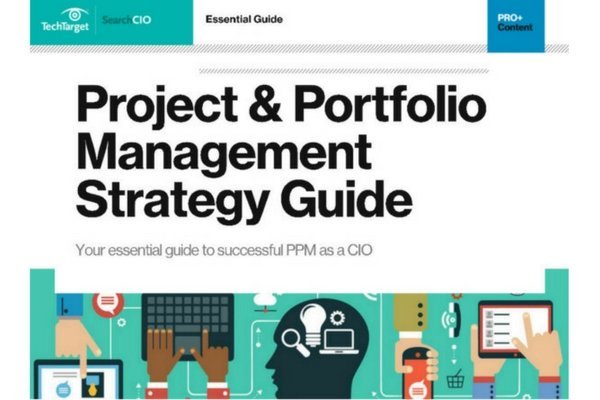 What should be in a CIO's IT strategic plan?
This complimentary document comprehensively details the elements of a strategic IT plan that are common across the board – from identifying technology gaps and risks to allocating IT resources and capabilities. The SearchCIO.com team has compiled its most effective, most objective, most valued feedback into this single document that's guaranteed to help you better select, manage, and track IT projects for superior service delivery.

By submitting your personal information, you agree that TechTarget and its partners may contact you regarding relevant content, products and special offers.

You also agree that your personal information may be transferred and processed in the United States, and that you have read and agree to the Terms of Use and the Privacy Policy.

Count David Yu among the latter. Over the past 15 years, the California-raised Yu has served variously as IT consultant, software engineer, head of engineering or chief technology officer at several startups in California and the U.K. Now age 38, he was just named chief executive officer of Betfair, a privately held Internet betting exchange based in London. Last year he was COO, and the year before that he was CTO.

Betfair allows gamblers to bet directly against each other for lower fees than they would pay to bookmakers. The company estimates that on its busiest days it processes more than 5 million trades a day. For its last fiscal year, which ended in April, Betfair reported more than U.S. $200 million in revenues. It is said to be pondering a public offering (though Yu won't comment on this). If it does go public with Yu at the helm, he would become one of the youngest CEOs of a publicly traded company.

"There's no doubt, I've gotten extremely lucky with Betfair's success," Yu says. After all, when he joined as CTO in 2002, Betfair had just 40 employees, including about 10 in IT. By 2005, when Yu was promoted to chief operating officer, Betfair had burst into the midmarket, with 500 employees. Now the company has roughly 650 employees, including about 175 in IT.

But Yu manufactured a lot of his own luck, too, by always studying business, not just its enabling technologies. "I've always thought I might either want to start a company or ultimately want to run one," Yu says.

@pb

How to Move Into a Senior Business Role

Moving up from the CIO role requires the right kind of CIO and the right kind of company. The right CIO is a solid technologist who can also see things from a business perspective. More often than not, he has spent six-plus years in non-IT roles learning how to run a business on the job, says Mark McDonald, Gartner Inc.'s group vice president for executive programs.

The right company depends on technology to stand out and makes a point of developing its senior executives. For CIOs fortunate enough to zero in on such an opportunity, how should they proceed? Those we interviewed offer three suggestions.

Take care of IT. "The No. 1 thing," McDonald says, "is [CIOs] have to deliver and run IT as well as any other general business manager runs their unit. We run into CIOs that think, 'I want to be strategic.' They think it means they've washed their hands of doing implementation. And that is the surest way to go nowhere fast."

When parts of IT are broken, they must be fixed -- carefully, so the CIO doesn't get pigeonholed as the fix-it guy. "If you go in and say, 'Tell me what's broken; I'll fix it,' then you get known for being a good fixer." But fixers aren't necessarily the people you want in leadership roles, McDonald says.

A better approach is to ask fellow senior executives what business problems they are trying to solve and then use IT to help -- while also, of course, fixing anything that's broken.

Study your business. CIOs who move up learn their businesses and what drives them by talking to line managers, customers and other partners. A good CIO "can articulate what is the essence of their business, what do they do, what are they good at," says Kim Perdikou, former CIO of Juniper Networks. "What is that company's core essence? What is success? If you don't understand that, you are making technology decisions in a vacuum."

Proceed with caution. Many CIOs are unclear about when to volunteer for additional responsibility. McDonald says they should wait until they have been on the job at least two years -- time enough to deliver on the budget in place when they arrived as well as to craft and deliver on a new budget. That also gives CIOs time to get to know the management team.

Once credibility comes, wait. The best CIOs "recognize that they have to be invited to participate at the next level," McDonald says. CIOs who ask before being invited "have to be really careful to listen. Chances are, you flunked the test you didn't know you were taking," McDonald says.

He recalls one CEO who invited his CIO to participate at a higher level. The company was restructuring, and the CEO wanted the CIO's opinion on what the new company should look like. The CIO responded with a technical answer, enumerating how much it would cost to change the systems. "In that one stroke, he failed the test," McDonald says.

--J.I.R.

Of course, not all CIOs want to move up. Using technology to both grow and maintain a business is a complex challenge in and of itself.

Still, some CIOs want to move beyond technology into senior business roles. Yet very few do -- only 5% to 10% of all CIOs, estimates Karen Rubenstrunk, a senior client partner at executive recruiting and leadership development firm Korn/Ferry International.

Why do so few become senior executives? The ones who move up "have proven to the business -- and business has accepted -- that in-depth technology acumen is key to the business. They have also proven the ability to execute from a business perspective. If you look at those two things, you've already whittled down the [candidates] by 60% to 70%," Rubenstrunk says. And of those, "it's probably a fairly small number of organizations that actually make [more senior roles] available" to CIOs.

In other words, a CIO's promotion depends on a combination of factors: a CIO who understands business and a business that understands the value of technology. That kind of company tends to be technology driven: consultancies like Stamford, Conn.-based research firm Gartner Inc., where CEO Gene Hall was formerly CIO; vendors like Compaq Computer (now part of Hewlett-Packard Co.), where former CEO Michael Capellas served as CIO on his way up; or companies that rely heavily on technology for competitive advantage, like mega-retailer Wal-Mart Stores Inc., where now-retired CEO Bob L. Martin served as CIO during his ascent.

It can take decades of experience and deft politicking for CIOs to move up in large firms and midmarket companies alike. But "there's always more opportunity in a smaller to medium-sized company," says Rubenstrunk. "The CIO job is much more expansive in a small to medium-sized company. When they find a good executive, they need that executive to take on more work."

CIOs are well positioned to move on to several roles, including COO. "There are only two organizations that really get to see across all the boundaries of the company. One is finance, and the other is IT," says Bart Stanco, a former CIO for Gartner who is now the firm's senior vice president of corporate development. "Besides looking at it from a finance perspective, which I think a good [executive] should, CIOs also see processes. They are uniquely suited to become COOs."

When CIOs do their jobs well, they meet regularly with line managers to learn about the business so they can use technology to make the business grow better, faster or into new markets. CIOs who can help the business develop are the ones tapped to run divisions or new acquisitions or to move on to other corporate jobs, like head of corporate strategy.

Since CIOs do a lot of vendor and project management, they are also suited to run project management offices, which oversee projects in many parts of the company, including IT. In technology-centric companies, where many of the new hires are technologists, CIOs can also step in during a restructuring to run human resources, says Ellen Kitzis, a Gartner group vice president and the co-author of The New CIO Leader.

To get a better idea of which CIOs move up and how, we interviewed four who made the climb. They range in age from 34 to 48, and their experiences are vastly different. One young CIO was handpicked to succeed his CEO from the day of his interview. The rest worked for nearly a decade or more, gathering the experience they needed before they joined companies (a real estate services firm, a networking vendor, an IT consultancy and a gaming startup) that were willing to groom them for more senior roles. Here are their stories.

@pb

Ken Beyer

TITLE: CEO, Real Estate Division

COMPANY: OfficeTiger

AGE: 34


Ken Beyer started his career in consulting. After graduating from college in 1996, he joined Ernst & Young's Internet division, where he worked directly with customers. He likens his training there to a "mini-MBA that really helped me think more strategically." Beyer knew he didn't want a career that was confined to technical roles. "I always thought being a software developer was akin to what my father did 30 years ago, which was working on a manufacturing floor," he says. "I thought, 'I've got to move beyond creating widgets to creating real value in the business.'"

Beyer got his chance in 1999, when his Ernst & Young client, the telecom giant Sprint (now Sprint Nextel Corp.), asked him to develop a business intelligence system. So he quit and co-founded Cornerstone Concepts. With Sprint as its first customer, Cornerstone grew from two to 50 employees in a year. In 2001, when telecom stumbled, Cornerstone lost business. Beyer wanted to seek more financing; his partner didn't. So Beyer quit.

Meanwhile, in Atlanta, a privately held financial outsourcing company called MortgageRamp Inc. was looking for a CIO. The CEO was Mike Greco, a seasoned real estate finance executive who previously had held senior positions at Donaldson, Lufkin & Jenrette and First Union Bank. Greco intended to use technology to differentiate his company. And while he didn't divulge it to the 25 candidates he interviewed, Greco was looking for a CIO whom he could groom to eventually succeed him so he could start another company.

Soon after Beyer arrived for his interview, Greco was surprised when his phone rang; a potential investor wanted a pitch -- right away. Greco grabbed Beyer, jumped in his car and drove to the investor's offices. The 28-year-old Beyer found himself participating in a venture capital pitch. Greco says it turned out to be a good test, because when he looks for a CIO, "I don't want a pointy-headed accountant who's not very good out front. I want someone who's got balanced skills, who's very good at speaking and fielding difficult questions without panic."

Beyer won the job partly by making cogent comments during the pitch. Beyer's training continued on the job as Greco threw him into other situations, including presenting to the board of directors and meeting with investors. "I gave him his training wheels and driver's permit before [promoting him to CEO] by bringing him out into the public and not keeping him back in his cubicle with his pencil pocket protector and all his little screwdrivers," Greco says. (For the record, Beyer has never worn a pocket protector, nor does he carry little screwdrivers in his pockets.)

"Investors got to know him. When I went to them and said, 'Ken is the guy,' they didn't say, 'Who?'" Greco says.

Of course, even the CIO who gets chosen has to deliver. When Beyer arrived, Greco tasked him with building a software business behind MortgageRamp. In addition to being responsible for the company's IT, "I was the guy selling the [software] product. I had [profit and loss] responsibility for that product," Beyer says.

Beyer acknowledges that he received extraordinary training and opportunities from Greco. But he was tapped because he thinks like a business person who happens to be a technologist. He learned business by spending much of his career working directly with external customers. When CIOs learn secondhand what customers want from IT, "you're sitting there thinking, 'That's the stupidest thing I've ever heard,' unless you're out there sitting with the customer. That's how I learned how to come out of that mentality," Beyer says.

Last September, MortgageRamp was acquired by OfficeTiger, a New York company that supplies India-based back-office workers to the banking industry. Beyer will continue as CEO of OfficeTiger's real estate division.

@pb

Kim Perdikou

TITLE: Acting general manager and executive vice president of the infrastructure products group

COMPANY: Juniper Networks Inc.

AGE: 48


While Beyer was groomed to become CEO, few CIOs are handpicked for ascension. Most are like Kim Perdikou, who spent two decades working in various IT positions for several companies -- as it happens, in the media industry -- before jumping to a vendor, Juniper Networks Inc. of Sunnyvale, Calif. That is where she got opportunities to rotate through business roles outside IT. Juniper is at the high end of the midmarket and is expected to report $2 billion-plus in revenues for 2005.

Perdikou, a plain-spoken native of Scotland who attended graduate school in the U.S., says she got some of her business perspective from her husband, a real estate entrepreneur with no formal schooling beyond age 16. Early in her career, Perdikou would tell her husband about technical improvements she could make. "He would say, 'That's really nice, but who cares? How much money do you make?'" Perdikou says. "And I thought, 'That's a very good point.'"

Perdikou communicated her desire to move up at Juniper, but she did it early: during her job interview. Juniper's management team was willing, as long as she performed the CIO role first.

She started by meeting with line managers and asking what she could do to make their jobs easier. They wanted easier access to data on past and pending sales as well as shipping data. So Perdikou and her team built a front-end dashboard that would quickly present the desired data. "Then we went and built data warehouses to support that," she says. "Most people build the data warehouses and then say, 'What do you want?'" At the same time, Perdikou met with customers and contract manufacturers to see how she could help them.

She also made a point of asking what she should strive for in her job. A job description is "nice," she says, using one of her favorite putdowns. "But it does not tell you if you do this versus this, you'll be more successful." To make sure her idea of her job lines up with her boss', she always asks, "What does success look like if we do this well?"

Like Beyer, Perdikou had a good mentor in her boss, Marcel Gani, who is now Juniper's chief of staff. Among other things, Gani helped Perdikou understand feedback from a 360-degree performance review; it revealed that several people thought Perdikou changed subjects too quickly in meetings about other pressing matters. With Gani's help, Perdikou realized that she veered off point because, as the CIO with a view across the business, she saw potential business problems before line managers. Gani and Perdikou decided she should research possible problems and then present them formally instead of announcing them as she saw them.

Early on, Perdikou had promised that every 90 days she would give each line manager a significant tool that would make it easier for them to meet their goals. After delivering on these promises for a few years, she built up enough credibility to volunteer for other duties, including "sponsoring" a Juniper customer. That involved managing all aspects of Juniper's relations with that customer. Senior management also invited her to join cross-disciplinary teams to tackle larger business problems, like how to enter new markets. In 2004 she took a leave from IT to work on these projects. Even while she was on leave, though, she kept her eye on IT.

"The great thing about Kim is it wasn't like she left her basic duties on the side" to take on other projects, Gani says. "She got the IT organization to continue to work extremely smoothly and deliver results; and at the same time, she started into the mode of saying, 'I want to expand.'" Last April, after serving almost five years as CIO, Perdikou was promoted to associate general manager for the infrastructure products group, Juniper's largest business unit. In January 2006, Perdikou was promoted again to her current position.

@pb

Bart Stanco

TITLE: Senior vice president of corporate development

COMPANY: Gartner Research

AGE: 48


Like Yu and Beyer, Stanco began his career in a startup environment at Isotec, a wire and cable maker based in Westminster, Colo. (which is now owned by World-Am Inc., a technology holding company based in the same city). Stanco helped launch the company and then left when it had grown to a few thousand employees.

From Isotec, he jumped to Gartner as an analyst, then worked his way up to running the networking practice area. In 1999 the CIO job came open. Stanco's initial thought was to steer clear. "It's usually a no-win job," he thought. "If you do it well, so what?" Nonetheless, he accepted it because it looked challenging; Gartner had grown so fast that its IT was in disarray.

Stanco took the same approach Perdikou did; he sought out business managers to find out what they needed. Some told him he was the first person in IT they had met. Stanco spent the next four years reorganizing the department. He made a point of reporting back on his progress and even developed an IT annual report.

In short, it said, "Here's what you're getting for your investments," Stanco says. It included scorecards. Over the years, his internal customers' ranking of IT went from "very dissatisfied" to "very satisfied," he says.

Along the way, Stanco developed some of what he learned into best practices that could be shared with clients. That was the springboard that led to his promotion to his current job in 2003. Now he spends his days advising executive teams on how technology can drive business growth.

Stanco says CIOs who want to move up should learn all about what drives revenues and profits at their businesses and, if possible, get an MBA. Stanco didn't have time to pursue a higher degree but says he benefited from several weeklong courses, some of which his employers paid for and some of which he paid for. "Like Ben Franklin said, the best money you'll spend is investing in yourself," Stanco says.

For those CIOs who don't have much business background to start with, Stanco recommends field trips. "I would go out with the sales teams and make sales calls. I would go and talk with our clients, see what the issues are."

@pb

David Yu

TITLE: CEO

COMPANY: Betfair

AGE: 38


Yu studied to become a software engineer, but when he finished graduate school in 1991, he passed on offers for traditional engineering jobs and instead signed on with KPMG International's newly developed technology practice to get direct customer contact. After a year there, he clocked a year at a database startup and then four years at a small technology consultancy, where he moved from software engineer to director of consulting services. Next came a consulting role at a dot-com, then a stint as vice president of engineering for e-commerce at Compaq Computer's AltaVista search engine, which acquired the dot-com. (AltaVista is now owned by Yahoo.) Then he moved to the U.K. as head of international engineering for AltaVista. In 2001, as AltaVista hit rough times, Yu jumped to London-based Internet gambling startup Flutter.com as chief technology officer. A few months later, Flutter was acquired by Betfair.

Although Yu's résumé reads a bit like a Greyhound bus schedule, there was a method to his moves. He always focused on employers whose businesses were driven by technology. These companies didn't just tolerate technologists; they depended on them to grow the business and were willing to offer them larger business roles. Betfair, for instance, gave Yu a seat on the corporate operating committee from day one.

In the Betfair culture, even as CTO, "you are part of the executive team. People don't think people have specific domains. At a lot of companies, the IT director wouldn't have a seat at the table." His advice for CIOs who are new to the table: "Don't be shy about contributing to nontechnical areas."

Of course, it helps if you know something about business and can take off your techie hat in your interactions with the business side. "It's a very challenging mind-set. To be a great technologist, you tend to be very conservative, very pragmatic. To be successful commercially, you need to think about opportunities. Sometimes technologists can be viewed as people who can be too conservative, who want to say no to things," Yu says. Instead, they should be "putting themselves in someone else's shoes. How can you look at opportunities? How can you get things done?"

While Yu was throwing himself into his role as CTO, he planted the seeds for his eventual promotions by letting his boss know that "at some point I would like to take the next step to becoming the COO. Frankly, if I hadn't said that to him, and if he didn't care about developing his executives, I wouldn't have had that opportunity," Yu says.

CIOs who don't get opportunities to make larger contributions should move on, Yu says. They should "consider moving to a business that is more technology focused or start their own."
Dig Deeper on Small-business IT strategy
PRO+
Content
Find more PRO+ content and other member only offers, here.