Manage
Learn to apply best practices and optimize your operations.
For a Project Manager, Failing to Plan Means Planning to Fail
When it comes to project failures, doesn't it seem like Groundhog Day all over again?
Looking for something else?
After I started my consulting business in 1975, most of my early assignments involved sorting out problems caused by poorly planned jumps to the latest technology, knee-jerk responses to vendor-proposed cost savings and half-baked ideas from the executive suite. Now, more than 30 years later, I still encounter the same missteps that doom projects. Here are a couple of examples.

Download this free guide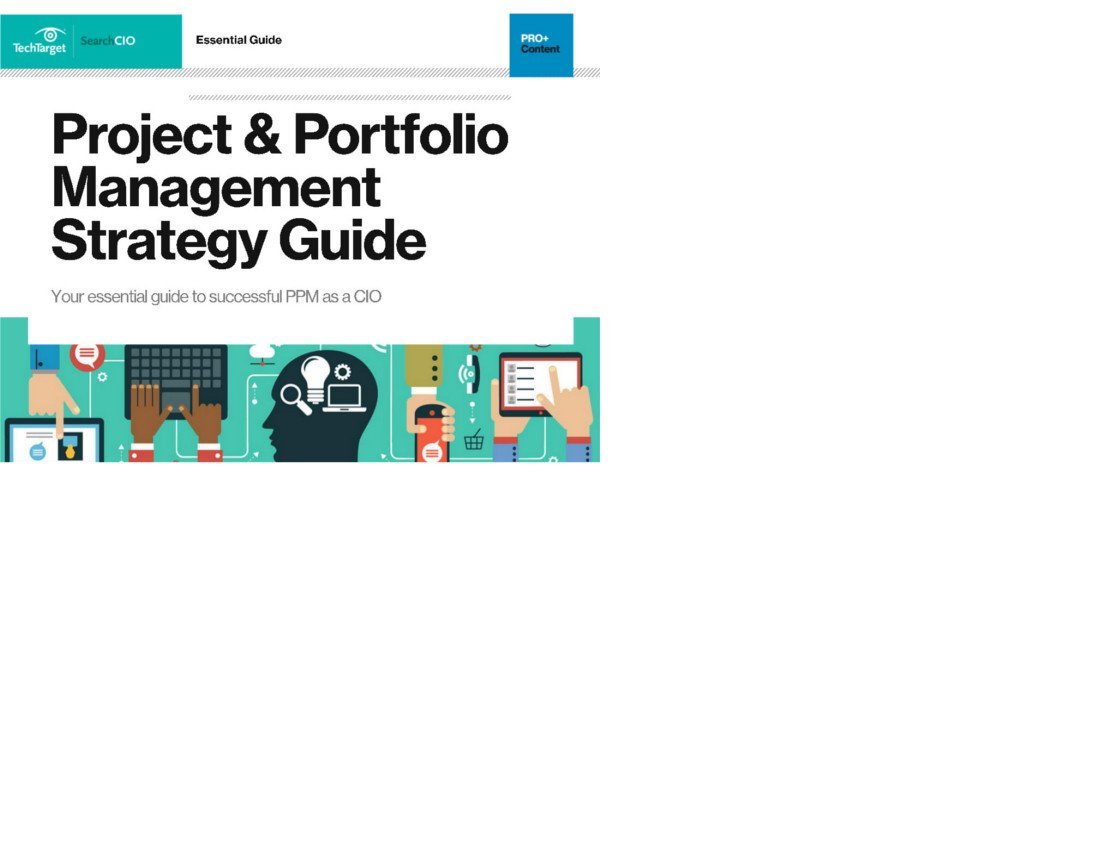 Claim your complimentary copy of SearchCIO.com's guide to improving project management efficiency
Looking to establish accountability across disparate project teams? Trying to automate processes or allow for lean methodology support? Hoping to enable business consequence modeling or real-time reporting? If you answered 'yes' to any of these questions, then you need to download this comprehensive, 68-page PDF guide on selecting, managing, and tracking IT projects for superior service delivery.
By submitting your personal information, you agree that TechTarget and its partners may contact you regarding relevant content, products and special offers.
You also agree that your personal information may be transferred and processed in the United States, and that you have read and agree to the Terms of Use and the Privacy Policy.
A Poorly Planned Upgrade
A sales rep from an office products company proposed a project to a CFO that involved deploying new copying, faxing and scanning technology. The rep claimed the upgrade would save the company $38 million on its printing costs. The vendor's costing model asserted a current cost of 4.7 cents per copy that the upgrade would slash to 2.8 cents. The CFO was understandably pleased. But then a project manager in IT performed his own cost study. His analysis indicated that current copies cost 1.9 cents, whereas copies made with the new equipment would cost 3.1 cents. Instead of saving millions, the project would cost an extra $18 million.
The project manager also learned that the new equipment would pose security problems. The new machines had removable disk drives to which maintenance people would have access, along with corporate data. The company wisely dropped the project. After learning about the project cancellation, the existing equipment supplier became less cooperative in negotiating contract renewals at the previous pricing model, resulting in a $6-million price increase.
Blinded by the Competition
The CEO of an electronics manufacturing company remarked during a monthly executive meeting that the company was falling behind as key competitors moved to the Web. After the meeting, the director of infrastructure management had a conversation with a salesperson from a Web design vendor, who mentioned that competitors planned aggressive moves to direct-online sales. Within days, the infrastructure director, the salesperson and an IT project manager proposed a Web project to the CIO. The CIO, in turn, proposed the project to the CFO, who approved the project and set a four-month time frame and a $4.5-million budget.
The system went online after six months and $6.2 million; despite the delay and cost overruns, everyone was initially thrilled. But then everything fell apart. Top retailers were livid because the company was competing with them. The problem escalated, moving up the hierarchy to the CEO, who proposed a hike in online prices of 10% more than retailers' prices. That decision angered many customers.
The CIO threatened to fire the infrastructure director, who fired the project manager. The CFO fired the CIO and infrastructure director and abandoned the project. Net loss to the company: more than $16 million.
Both situations suffered from a lack of due diligence. These companies relied on vendor-supplied ROI justifications and bypassed the conceptual building step that would have uncovered problems early on. The urge to go from a passing idea to full-fledged execution continues to waylay many organizations' projects.
The more things change, the more they stay the same. But as George Santayana said, "Those who do not learn from history are doomed to repeat it."
Gopal K. Kapur is president of the Center for Project Management in San Ramon, Calif., and author of Project Management for Information, Technology, Business and Certification. To comment on this story, email editor@searchcio.com.
Dig Deeper on Small-business IT strategy
PRO+
Content
Find more PRO+ content and other member only offers, here.