Manage
Learn to apply best practices and optimize your operations.
CIOs Recount the First 100 Days on the Job
How do you make an impact during your first 100 days on the job? Ask critical questions, then focus on listening -- and learn all you can.
Looking for something else?
Strategy.
Tactics.
Relationships.
A new CIO should make strides in all areas soon after taking office -- or risk stumbling out of the gate.
Jim Donley had a lot of challenges to choose from when he started his job last December. For his first 100 days on the job as Ciena Corp.'s first CIO, he set out to learn about his company's strategy, the expectations of his boss and his internal customers, and the abilities of his own staff.

Download this free guide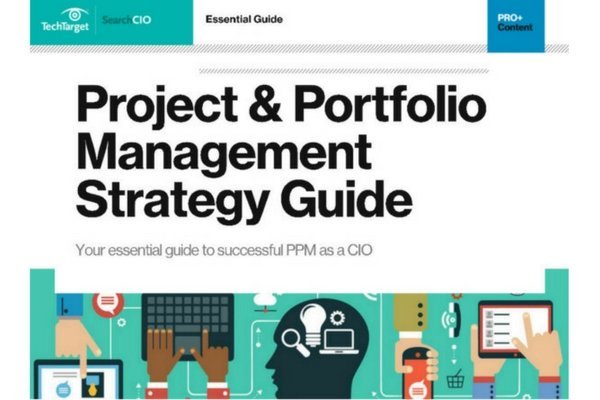 What should be in a CIO's IT strategic plan?
This complimentary document comprehensively details the elements of a strategic IT plan that are common across the board – from identifying technology gaps and risks to allocating IT resources and capabilities. The SearchCIO.com team has compiled its most effective, most objective, most valued feedback into this single document that's guaranteed to help you better select, manage, and track IT projects for superior service delivery.

By submitting your personal information, you agree that TechTarget and its partners may contact you regarding relevant content, products and special offers.

You also agree that your personal information may be transferred and processed in the United States, and that you have read and agree to the Terms of Use and the Privacy Policy.

At the same time, he couldn't help but notice annoying issues that needed fixing at the $564 million manufacturer of optical switching and transmission equipment in Linthicum, Md. Who should have BlackBerrys? Why didn't Ciena issue cell phones? Did it ever make sense to reimburse workers for DSL at home? "I was thinking, 'Oh, we've got to get our arms around this,'" Donley says. "'Let's start getting a list.'"

Fortunately, Donley has a lot of time to think during his almost hourlong commute home. At the end of the day, the cell phone issue caught his attention, and that troubled him. "I hopped in the car and started driving home, and I thought, 'Wait, what am I doing? I'm down in the weeds again. ... That's not a No. 1 priority in the company.'"

There in his car, Donley avoided the trap that awaits every new CIO. In the first 100 days on the job, CIOs have the opportunity to establish themselves as credible senior executives who understand the company's strategic goals and can use IT to help achieve them. But many CIOs get sidetracked by day-to-day operations.

Some end up burning precious days or weeks on bothersome issues that can be either delegated or put on hold. Others may set out to change too much too fast, such as taking a pen to the organizational chart before understanding how the company really works.

@pb

Ideally, a CIO should use his first 100 days on the job to learn about his industry and company culture in order to make intelligent strategic decisions. "That clear understanding can save a technology leader a lot of heartache," says Tim McCracken, vice chair and technology practice leader for Tatum LLC, a technology consultancy based in Atlanta.

To put it another way, the first 100 days are all about "looking and seeing why are things like they are," says James Bottum, CIO and vice provost of computing and information technology at Clemson University in Clemson, S.C. "It's easy to describe the water we're drowning in, but it's maybe a little harder to describe what the fundamental problems are."

A trigger-happy CIO, on the other hand, can introduce new, fundamental problems. McCracken recalls one client company whose new CIO immediately decided to shift the entire company to a different enterprise resource planning software. He chose a brand he had worked with at a previous job. Unfortunately, "he found out about halfway through that it wasn't going to work for the organization, and more important, the organization wasn't ready for the change. His approach to the implementation was centralized, and the organization and its culture were very decentralized from the top down. [The CIO's] approach was a big-bang rollout. In a decentralized environment, it was just a recipe for disaster," McCracken says.

To get a better idea of how CIOs should manage their first 100 days, we interviewed consultants and CIOs from several industries, including technology, apparel, education and retail. They differ on their approaches but agree on a basic course of action: A new CIO should have a shut mouth and open ears and make it a top priority to learn the industry, the company and the company's culture.

At a midmarket company, a new CIO better move especially fast to learn the politics of how things get done. That's because smaller companies often lack mature IT governance processes. Some might not even have written policies on how to launch new projects. So CIOs better quickly court the people who control budgets and meet with senior-level business executives to figure out their complaints and needs.

"If those relationships don't work, everything you want to do is going to be more painful -- and you need to know that up front," says Wes Kahle, a principal at Kahle Partners LLC, an IT consultancy in Washington, D.C.

@pb

No, No, No

While studying the company, it also makes sense to learn about the industry. McCracken says that a new CIO should spend time early on learning about his company's competitive position, why the company is in that position, what it sells and how it makes more money than it pays out. The CIO can gather this information from company officers, but he should also talk to outsiders and read relevant business publications.

"If you rely solely on internal leadership to provide you with that understanding, you're going to get a slant that doesn't give you enough view to create a vision that's going to make you more competitive," McCracken says.

As for the company itself, CIOs should look to other senior managers. But it's not always clear from the organizational chart who these people are. In many midmarket companies, for instance, title inflation abounds. There may be a ton of vice presidents, but only a few with influence over how business gets done. It's important to ask people "who you should connect with ... over and above the people on the org chart," says Rosalee Hermens, who became vice president and CIO at the Timberland Co. last March. Based in Stratham, N.H., Timberland makes outdoor apparel and posts about $1.6 billion in annual revenue.

It's important for a CIO to get on the same page as her boss as soon as possible. During Hermens' first week, she sat down with her boss, Timberland's CFO, and asked, "What do you want to know from me? How often do you want to know?" She then proceeded to rattle off a checklist of items, such as decisions about hiring and firing, choosing vendors, and scheduling routine meetings with other senior managers.

The answers were forthright. "He went down my list and said, 'No, no, no, no, no.'" In other words, his message to her was "Run your department; only engage me on strategic issues," Hermens says. So now she sends him quarterly updates on how IT is accomplishing its strategic goals.

Some CIOs think it's enough to just meet and befriend other business executives -- but it isn't. During initial meetings, Kahle advises, the CIO should ask internal customers four kinds of questions: "How has IT performed in the past? What do you want from us going forward? What's important to the firm?" And finally, "Why is it important?"

The answers to these questions can provide a lot of insight into company culture and how its managers think. In a more mature company, for instance, business executives answer the second question by saying that they want more predictable delivery of IT services. In a less mature environment, they say they want IT faster and cheaper.

The third and fourth questions reveal whether managers place more importance on tactical issues or on strategy. If they're worried about their budgets, they'll ask for certain technology projects because "it will add $10 million to the bottom line," says Kahle. But if they are strategically minded, they will ask for something because it can help create a leadership position for the company. These answers tell a CIO if business managers will work with peers in other departments to prioritize IT requests for the good of the company as a whole. Figuring all this out takes a month, Kahle says.

Hermens also likes to ask simple but important questions: "How are you and I going to work together? Do you like to meet? Do you like emails? It's very basic stuff. But quite frankly, they're your customers."

In cases where a manager faces an ongoing IT problem, a new CIO can build trust and kick-start building a good reputation by offering a high level of service. In a previous job, Hermens offered to call an internal customer every Saturday to get feedback on how IT was fixing email problems. After Hermens' team made these changes, she checked in regularly asking, "Is it better? Worse? The same?" She continued calling in for two months until the system was fixed. During that time, "I was getting feedback, and he was getting a level of comfort [knowing] that I was paying attention."

@pb

Meet Your Staff

Everyone has different methods for assessing the competency of staff and how team members handle their workload. Hermens likes to set up off-site meetings with her direct reports. At Timberland, the human resources department helped her design a three-day workshop that began with a slide showing positive and negative comments -- with no attribution -- that other executives made about IT. She used that as a springboard for discussing how IT and other parts of the company work together.

By the end of the three days, which took place two months into her tenure, she learned that, as at many midmarket companies, the department had a weak process for project delivery. There were many requests, but "no coherent plan for delivering."

Based on meetings with executives and her own staff, Hermens was able to put together an early win for her department: She got them to form a new process for prioritizing and delivering projects. Once the process was drafted, she asked her business partners to help finalize it.

"We will do projects 1, 3, 10 and 22 through 26," she told them (although the actual numbers were different). "We will not do the others. Here's what that plan looks like by quarter. We believe this is the best we can do. You go back and massage it. If we've misunderstood your priorities, let us know. Then we'll finalize it. We're going to hit the ground hard, and we're going to do everything on this list."

Early wins can buff up IT's reputation, says Luke Friang, who started about a year ago as CIO and vice president of Drugstore.com Inc., a $416-million online pharmacy based in Bellevue, Wash. The trick is to keep these wins simple, he says, so that they don't distract from the larger goal of using the first months on the job to set a long-term strategy.

"It needs to have a low risk and high reward," Friang says. "It could be as simple as putting in a quick escalation process: If we have a priority 1 ticket, you're going to hear back from us in 15 minutes and then every hour until it's resolved."

Friang avoided bigger projects early on partly because he wasn't yet sure what his team of 70 could do -- and he didn't want to give the group a black eye in its first year together. "You want to have a very good first year," he emphasizes. "Part of that is building credibility with your staff and with the business." That means avoiding major technology changes and upgrades if at all possible.

Assessing the staff naturally leads to figuring out what projects are under way. Ciena's Donley makes a point of trying to learn early on about any rogue IT projects that aren't on his official list of assets. He does so by emailing and talking with other senior managers. "I said, 'I'm on a mission to have IT do IT work.' I basically said, 'I'm not engineering our products, and I'm not selling, so why are you writing my IT code?' It got a chuckle, but then I got a whole list of names" of non-IT people who were in charge of various rogue projects. In addition to giving him a more complete list of the company's IT assets, the responses highlighted times when departments felt compelled to install their own technology.

Hermens makes a point of schooling her staff in business alignment during her first 100 days on a job. She invites C-level executives to speak to the department. "It's partly show and tell about performance," Hermens says. But it's also about getting business people to articulate what they need directly to her staff "instead of me being the intermediary."

In addition to her off-site meetings with direct reports, Hermens has an open-door policy. She doesn't summon in junior staffers because "part of what I'm trying to figure out is who's got motivation" to walk in that open door.

Friang, however, believes in walking the floor to break the ice with his staff of 70. "I find out where they're from and how long they've been working with the company. I just try to get beyond that anxiety ... as much as I can in the first week."

@pb

A Short Honeymoon

Sometimes, a boss will ask a new CIO to make big staffing changes right away. In those cases, the CIO needs to assess his resources quickly. Kahle remembers one of his jobs as a senior IT executive where his bosses asked him to immediately lay off a remote group in Texas. "Why isn't it performing?" Kahle asked. "I got blank looks."

Kahle couldn't endorse terminating the group because he didn't have enough information. In the end, he was given more time. It turns out that of six groups reporting to Kahle, "they were the highest-performing group I had," Kahle says. The group remained. (He believes the team had been singled out for termination because of its location in Texas.)

At the same time, Kahle learned that another remote group, a 300-person team in California, had the unfortunate distinction of having spent $20 million on an application with nothing to show for it. The group's director couldn't explain why. "I told him, 'You're a director. That's clearly not performing at a director level,'" Kahle recalls.

Although the director promised to do better, Kahle figured this was a case that required immediate action. "I had to shut them down," he says, at the end of his second month on the job. "Very seldom do you have something that's that crystalline clear."

Clemson University's Bottum says CIOs should start talking about organizational changes early in their tenure, as long as they've received prior input from staff and customers. If changes have to be made but the CIO waffles or even avoids mentioning these pending changes, "then the staff are all waiting for the hammer to fall," says Bottum. "How productive are people while they're doing that?"

Bottum joined Clemson in July 2006, and within a month believed he knew enough to "lay my prejudices out on the line" to his 300 staffers. With input from them and others, he is now trying to put the right people in the right place.

Instead of making big staff changes, Kahle recommends that CIOs take the small step of ensuring that one or two top lieutenants understand how to drive the change the CIO wants to make. If the staff doesn't include these people, they should be recruited, he says. A CIO should address these staffing issues near the end of his first 100 days and not more than five months into the job, he says.

Without these people, the CIO won't get far. "If you can bring in one or two people who already get it, they can model the behavior" for the rest of the staff.

Although it is hugely important for CIOs to learn how their company works during the first 100 days, they should also make clear that, going forward, some things will change.

Hermens, for one, makes a point of telling her staff, "I never, never want to hear anyone in my organization say a sentence that starts with 'The business.' We are all on the same team here. We have different roles, but we're all on the same team.

"I had a very different management style than my predecessor," she adds, explaining that the former CIO managed by process, while she focuses more on people. "I needed to move people quickly through the notion that we were going to do things differently."

Joan Indiana Rigdon was a contributing writer for CIO Decisions. To comment on this story, email editor@ciodecisions.com.
Dig Deeper on Small-business IT strategy
PRO+
Content
Find more PRO+ content and other member only offers, here.