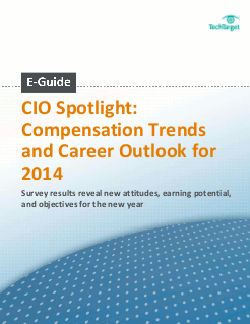 Download this expert report for the latest IT Executive Career Survey results.
How does your paycheck stack up against that of your peers? What is your earning potential and what should you do if you're looking for better compensation? 
In this expert guide we drill down into the critical job functions that fall under the senior IT executive umbrella and the key factors that set salaries apart. Find out how changing responsibilities are resulting in larger raises and obtain other informative insight on:

     * The primary drivers for job satisfaction 
     * Aligning IT and the business 
     * The top tech projects for this year 
     * Three new employee motivators 
     * And more 
 
Access these and other exclusive survey results to help you evaluate your current role and build your roadmap for 2014.
This was first published in January 2014