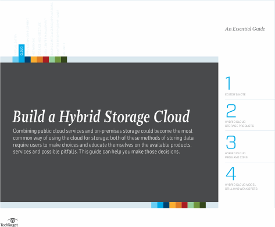 Build a hybrid storage cloud
Combining public cloud services and on-premises storage could become the most common way of using the cloud for storage.
Both of these methods of storing data require users to make choices and educate themselves on the available products, services and possible pitfalls. This guide can help you make those decisions.
This was first published in May 2013