Manage
Learn to apply best practices and optimize your operations.
Be Ready for CIO Turnover: Cultivate a Professional Network
CIO turnover is legendary. To keep your career on track, build up your personal network -- before you need it.
Looking for something else?
CIO turnover is legendary. To manage your career for the long term, expanding your circle is key.
After five years on the job, CIO Howard Moody saw the writing on the wall. A new CEO had arrived in January. "We had differing opinions," Moody says. And six months later, the CIO was no longer employed at Covance Inc., a $1-billion drug delivery company in Princeton, N.J.

Download this free guide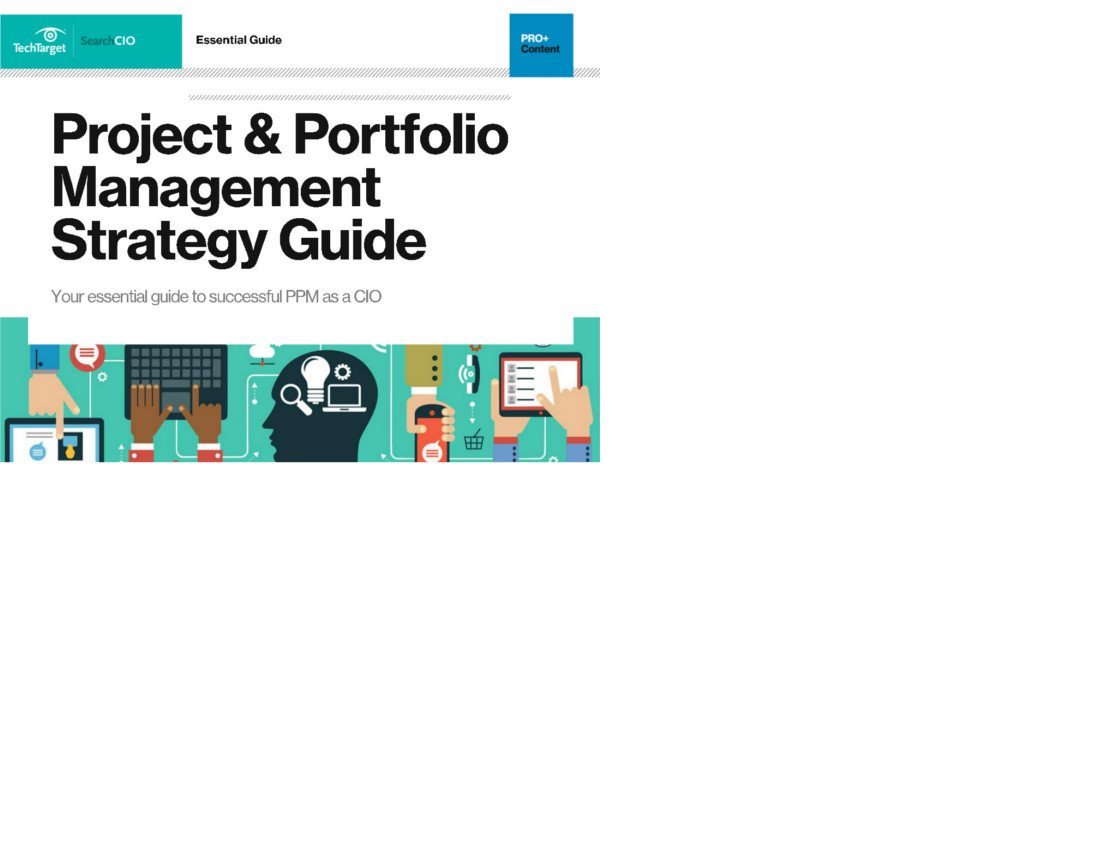 What should be in a CIO's IT strategic plan?
This complimentary document comprehensively details the elements of a strategic IT plan that are common across the board – from identifying technology gaps and risks to allocating IT resources and capabilities. The SearchCIO.com team has compiled its most effective, most objective, most valued feedback into this single document that's guaranteed to help you better select, manage, and track IT projects for superior service delivery.

Five months after his departure, Moody is still looking for work.

With typical CIO stints lasting between 18 months and five years, any midmarket CIO could suddenly find himself in Moody's shoes. ExecuNet, a Norwalk, Conn.-based career management and recruiting company, conducted a survey of executives who say that, on average, they change jobs every 2.8 years. Respondents also say that finding a new position takes a minimum of three to four months.

Given such a rapidly revolving door, CIOs should prepare for the possibility of a job search today to avoid the prospect of unemployment tomorrow. This means cultivating a professional network by tapping into a community of colleagues and other C-level peers or establishing a name by speaking at conferences or appearing as an expert source in trade publications. All these connections can lead to your next job.

Recruiters who call you shouldn't be rebuked so easily, either -- even if you're happy with your current employer. They might offer a lifeline if things go south. In fact, recruiters are a key part of an executive's job search arsenal, filling up to 25% of available positions, according to one recruiting firm. And it's always good to keep your resumé tailored to the skills and qualities that companies seek in today's CIO.

Yet because these activities can be time-consuming or even uncomfortable, too often they remain peripheral until IT executives find themselves thinking about a new job or are actively in need of one. Similarly, those currently employed frequently neglect other important aspects of the job search process, such as regularly updating a resumé.

Moody's experience is a case in point.

Because he'd never been out of work before, he paid little heed to cultivating a network during his career. He never joined associations or worked with headhunters. In the past, when headhunters called him, he didn't respond because he viewed them as distractions. "I just didn't see the value of joining [professional] organizations because I didn't have the time, and now that hurts me," Moody says.

Moody's demise at Covance began with the arrival of a new CEO, but there are many reasons for today's high CIO turnover rate. Failed IT projects, or technology that doesn't align well with business needs, have unraveled many a CIO tenure. A merger or acquisition usually costs at least one CIO his job. And as midmarket companies jockey for growth, transforming and repositioning their companies, CIOs can become casualties of a corporate restructuring. In other cases, expectations for the CIO are too high and lead to burnout.

Indeed, the CIO job has always been tenuous. It's grown more so as the demands for business savvy have increased alongside changing technologies. Today's CIO needs a strong grasp of emerging technologies and platforms, such as open source, IT security practices, Web services and new enterprise architectures. He'd better have solid business skills and the ability to communicate effectively with the business side. And, of course, no one is getting any younger.

@pb

Pounding the Pavement

Take it from the experts: It's all about staying marketable, attacking the job market and becoming what many CIOs abhor -- a salesperson. "For better or worse, I've been through the job hunt process a couple of times in my career," says Bill Rogers, former global director of IT at a financially troubled auto parts company in Ann Arbor, Mich. His position was eliminated earlier this year.

Rogers went a step beyond conventional job search techniques. Besides taking advantage of outplacement services, posting his resumé on all the major job boards and lunching with fellow job seekers from church, he launched a full-frontal assault on local businesses.

He scoured trade magazines, journals and business publications for articles about companies with IT-related concerns that matched with his experience. When he found a relevant article, he used it to make a pitch. He ran his resumé along the right-hand side of a page; down the left-hand side, he handwrote a letter to the company president, highlighting how his experience directly related to the issues in the article.

Of the roughly 20 letters Rogers sent to companies in the Detroit area, 12 companies invited him in for a meeting; in six cases, he actually met with the company president and members of the senior staff. "Some of the companies had no idea that I didn't know the president personally," Rogers recalls. "If you want to be a CIO, you need to network with CEOs, CFOs and COOs: the buyers of IT services."

Even the smallest effort can pay off. Among his many lead-generating labors, Rogers updated a resumé that he had posted on a recruiter's Web site four years ago. That put him on the radar screen of Goss International Corp., a $1-billion printing press manufacturer in Bolingbrook, Ill. Rogers had enterprise resource planning integration skills, which helped him land the job of vice president and CIO, and he moved to a Goss facility in Dover, N.H.

Shotgun networking can also help CIOs do their jobs better. "Networking can lead you to a tool or software that other companies are using to increase productivity, or it can help you fill positions in your company," says Katherine Spencer Lee, executive director of Robert Half Technology, an IT staffing firm based in Menlo Park, Calif.

There's no question that CIOs should be doing more of it. "You should have networking-related activities on your calendar, just like a project plan," says Martha Heller, managing director of the IT Leadership Practice at Z Resource Group, a search firm in Westborough, Mass., that works on behalf of companies looking to fill executive positions.

In fact, Heller recommends that CIOs get their names out to companies and executives beyond their immediate realm, especially if they want to either move to larger organizations or join the business side -- two trends that Heller sees a lot of in her practice. CIOs at $1-billion companies likely won't make the leap to $20-billion ones, she says, but they can find a spot at a $4-billion company or move to the business side of another midmarket organization.

@pb

Ode to the Headhunter

Heller and other headhunters say CIOs shouldn't look at headhunters' calls as disruptive, one-way interactions but should tell the recruiter something about themselves, even if they aren't remotely interested in the job at hand. "If you talk to me and we have a nice conversation, or if you refer me to someone, you've done me a favor," Heller says. "You are then solidly in my network."

Job Search Tips
Have an updated resumé, ideally one that emphasizes how you as an IT leader helped the business save money, grow revenue or achieve any other business-related activity. Restrict your resumé to three pages.



When headhunters call or e-mail you, respond, even if it's just to say that you aren't interested. Headhunters remember who is helpful and will be receptive if you ever need their services.



Seek new positions that illustrate a logical career progression in terms of responsibilities and experience.



Keep an eye out for former colleagues as they move on to different jobs. For those with whom you worked closely, check in periodically just to find out how they are doing or what they are working on.



Don't limit networking to IT or even business professionals. Valuable contacts exist practically anywhere, including in your church congregation or children's school or -- naturally -- on the golf course.



--M.S.

Herman Nell, former senior vice president and CIO at Fiskars Brands Inc., a manufacturer of kitchen and garden tools based in Madison, Wis., has established a good network of headhunters and is now relying on them to help him out of a jam. Nell essentially eliminated his own job in June when he helped Fiskars restructure its IT department. CIOs, he says, have to get over viewing headhunters as a nuisance and instead treat them with respect. "You can help them do their jobs by returning their calls or e-mails and passing on referrals," he says. Those headhunters who are reputable, he adds, will be respectful of your time. And as Nell has discovered, reputable headhunters will reciprocate in kind when you need them to pass along job leads or information.

That's certainly the hope of a midmarket CIO in the Bay area who launched a job search in July. The CIO, who is employed and spoke on the condition of anonymity, has been actively but quietly looking for a new job, preferably with a Fortune 500 company. To get the word out, he contacted two firms that specialize in executive searches; he also speaks frequently at conferences and appears in the press, and he has let friends and select former colleagues know he is open to new opportunities. "You never know where the next job is going to come from, so it makes sense to cast as wide a net as possible," he says. This CIO even travels with a copy of his resumé on a memory stick.

Having an updated and well-written resumé sounds basic, but Beverly Lieberman, president of the search firm Hal-brecht Lieberman Associates Inc. in Westport, Conn., says it's a step many CIOs neglect to take. Of the 150 resumés she receives each week, Lieberman says less than half make the grade in terms of conciseness and readability. In recent months, Lieberman has seen more senior-level IT positions advertised on Web sites such as Monster, a trend that makes it all the more important for resumé to be well-written because the head of HR rather than recruiters will be the first to review them (see "Job Search Tips," above).

@pb

CIOs As Free Agents

As Moody's and Nell's situations demonstrate, the job market isn't what it used to be. Landing a new CIO job can take a while, says Phil Schneidermeyer, a partner at executive search firm Highland Partners in Stamford, Conn. And if you haven't cultivated your network yet, the job hunt will likely take much longer.

You're Fired!

How one CIO bounced back.

Looking back on the day I got fired from my CIO job, I can honestly say I saw it coming. I can even admit -- subconsciously, at least -- that I wanted out of this troubled company, which had churned through multiple chief executives and shifted strategies in an increasingly frantic fashion.

But it was still a disorienting shock to be adrift and jobless. I had always been the one recruited into positions, not dismissed from them. I'd never heard someone tell me that I was being "let go" before. The message is, "You've failed," and there's no blow to your ego quite like that.

Intellectually, I knew I wasn't connecting with our latest CEO. I'd gotten so disillusioned with the company that I didn't have the energy. I knew the CEO didn't view IT as strategic to achieving business goals. Yet instead of trying to resolve those issues, I hunkered down and focused on getting IT projects done. Funny how we don't see the classic mistakes as we're busy making them.

Painful Truths
The whole experience illuminated two important and painful truths. One was the danger of not engaging fully with the CEO and the business strategy. The other was the need for a solid professional network, which to some degree I'd let lapse. In those few strange weeks afterward, I recall getting a lot of yard work done but not much else. Finally my exasperated wife asked, "Don't you have some calls to make?"

So I tapped into my comfort network: the usual suspects among my friends, colleagues and professional contacts I knew well. But as we talked, I realized that if they knew about a position, I would already know about it too. What I really needed was to get outside my comfort zone and extend this network.

One thing I had always done, whether looking for that next job or not, was network outside of my current company. I enjoy talking to people. But the more I got caught up in the maelstrom at the office, the less active I became outside it. And it quickly became evident how vital this connection to the outside world was once I was the one making the calls instead of receiving them. I also hadn't envisioned my next move or even thought much about what else I wanted to accomplish in my career.

Get Down to Business
So I got down to business. We all know x number of people in x number of companies. These people know other people, and before you know it, you're only a few degrees of separation from any industry or company you're interested in learning more about. I made phone calls and set up meetings. Once I had identified the industries I was considering moving into, I asked my new connections a lot of questions. Most were happy to tell me everything they knew about the future, the business plans and the growth potential of these industries.

Extending your network beyond your comfort zone taps you into opportunities you'd never hear about otherwise. Sure, you might find a job from online postings or through re-cruiters, but my money is on personal connections. In my case, I heard about a position through a friend who's a supply chain executive at my new company. But it wasn't until I called him to talk about his industry (and what I was looking to do next) that he made the connection. He'd heard they were looking for someone with my background, but like most executive positions, the job was never even posted.

It took me just a few months to find my new job, but it seemed like a lot longer. The three biggest lessons that being fired taught me are these: Stay focused on the business strategy, identify and pay attention to your own career aspirations, and keep pushing your network beyond those comfortable boundaries.

Now, don't you have some calls to make?

The author is a senior IT executive who shared this story on condition of anonymity. To comment on this article, write to editor@ciodecisions.com.

Moody is now trying to make up for lost time. He has joined the Technology Executives Networking Group, or TENG, in Derby, Conn., an invitation-only organization for unemployed senior IT leaders who are actively looking for a job. (Moody was referred to TENG by a fellow member.) In addition, Moody has pursued other networking venues, such as participating in online groups on Yahoo and contacting vendor representatives he has worked with in the past.

He's also plumbed far and deep into his work history, tracking down anyone he reported to during the past decade and a half. Somewhat to his own amazement, he's compiled an impressive list of contacts, including a current COO and CEO to whom he reported years ago. So far, while no one has had a job to offer him, at least Moody can use these revitalized contacts for references as he seeks an IT leadership position in the biotech industry.

Self-described consummate networker June Drewry claims she's never had to look for a job in her more than 25-year career. Every move she's made (to Liberty Financial, Aetna, Aon and, in August, to Chubb Corp. in Warren, N.J., where Drewry is global CIO) has been the result of someone contacting her first.

Yet Drewry notes that most of the IT professionals she encounters haven't cultivated outside contacts. That oversight has come back to haunt them, and not just in finding a job at a new company. Drewry estimates that in 90% of cases where an internal candidate is passed over for a job in favor of an external one, it's because the outsider has a more extensive network.

At Chubb, Drewry's chief responsibility is IT staff development, and she requires her staff to network by joining professional associations and attending local meetings regularly. For her own part, Drewry has been an active member in the Society for Information Management, an association for senior IT leaders that has chapters around the country. "Even if you're doing your job and aren't in dire need of a new one, you should continue to build your network of peers and colleagues," she says.

Increasing one's personal visibility is another networking technique Drewry recommends. She encourages CIOs to write white papers, serve as a source for articles, present at conferences or participate in a panel (see "CIOs On Stage," CIO Decisions, August issue). All provide opportunities for CIOs to get their names out there, to meet peers and to expand their professional horizons, Drewry says. And as it happens, all such activities can put you in touch with people who might ultimately offer you your dream job.

Such a strategy is particularly effective for CIOs who are gainfully employed but looking for a new challenge without broadcasting that fact to their current employer. Says Heller of Z Resource Group: "If your name is out there, if you're publishing and speaking, you're going to get calls from recruiters."

And that's good news given the volatility of the CIO role. The bottom line: Today's CIO needs to manage his career differently from the past. Now he must be a free agent who's conscious of his image at large rather than a lifelong foot soldier bound to one company. And this means keeping an eye on the landscape beyond your current position. "You have to work at creating some visibility" for yourself, says Highland Partners' Schneidermeyer.

After all, you don't want to look up and find yourself out of work. Indeed, by actively managing your own career, you may discover that, like Drewry, the jobs find you.

Megan Santosus, a former senior editor at CIO Decisions, is now a features editor for SearchDataCenter.com. Write to her at msantosus@techtarget.com.
Dig Deeper on Small-business IT strategy
PRO+
Content
Find more PRO+ content and other member only offers, here.