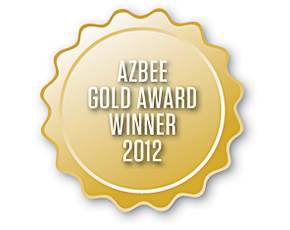 The SearchCIO.com CIO Innovator Profile Series, the winner of a 2012 Gold Azbee Award for best Web microsite/special section from the American Society for Business Publication Professionals, highlights how CIOs use technology to meet both IT and business leadership objectives. The CIO has become the key in aligning both sides of the organization, creating a socially responsible and efficient IT infrastructure.
Each of these leaders has used technology in an innovative way, managed technology in a way that helped change the business, or developed technology that created new business and profits for the company. Read more about today's -- and tomorrow's -- IT leaders in the profiles below. If you know an innovative CIO who should be featured here, drop me a line at spetersen@techtarget.com.
Editor's note: Check out our new CIO Innovators guide for recent profiles of groundbreaking CIOs and IT execs.
CIO innovators are using IT and business management skills to further the goals of their enterprise organizations. Learn how CIOs are leading the way in project management, IT governance and other areas.
Like all initiatives, business software projects have their ups and downs: Users may be eager to ditch legacy applications but slow to embrace the latest and greatest tools. Will the new software require system upgrades as well? Should you outsource application development and customization?
Find out how leaders from the Environmental Protection Agency, Hallmark Services Corp., The Vanguard Group Inc. and other organizations have transformed IT with business software projects.
CEOs are increasingly calling on CIOs to help realize business goals, which often results in data center transformation thanks to an influx of new technologies. Cloud computing projects, private cloud initiatives and legacy systems migrations are just a few of the technological changes affecting both the business side and IT.
Learn how CIOs are achieving IT innovation via data center transformation in interviews with leaders from Wells Fargo & Co., H.B. Fuller Co., IBM, State Street Corp., Lands' End and other top enterprises.
IT innovation doesn't just happen -- business software projects, data center transformation and leadership initiatives require a lot of hard work from CIOs and their IT teams. Once everything's in place, though, is it secure? That's where IT security and risk management strategies come into play.
Check out the following interviews from the SearchCIO.com CIO Innovator Profile Series to learn how IT leaders are innovating through IT security and risk management.