Evaluate
Weigh the pros and cons of technologies, products and projects you are considering.
Information technology e-books for enterprise CIOs
CIOs must tackle both the IT and business sides of the latest issues. Find advice, news and other resources in our e-books covering hot topics like green IT, outsourcing, business process management and more.
SearchCIO.com's information technology e-books are comprehensive packages focused on the latest technology and...
Continue Reading This Article
Enjoy this article as well as all of our content, including E-Guides, news, tips and more.
By submitting your personal information, you agree that TechTarget and its partners may contact you regarding relevant content, products and special offers.
You also agree that your personal information may be transferred and processed in the United States, and that you have read and agree to the Terms of Use and the Privacy Policy.
management issues facing CIOs, including green technology, outsourcing and business process management (BPM). Each edition is published in an artfully designed PDF document. These information technology e-books are an exclusive benefit of your SearchCIO.com membership.
Next-Generation BI Strategies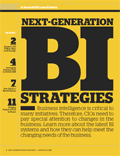 Business intelligence is critical to many initiatives. Therefore, CIOs need to pay special attention to changes in the business.
Learn more about the latest business intelligence systems and how they can help meet the changing needs of the business.
Download "Next-Generation BI Strategies."
A Holistic Approach to Data Protection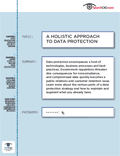 Data protection encompasses a host of technologies, business processes and best practices. Government regulations threaten dire consequences for noncompliance, and compromised data quickly becomes a public relations and customer retention issue. Learn more about the various parts of a data protection strategy and how to maintain and augment what you already have.
Download "A Holistic Approach to Data Protection."
Unlock Outsourcing Potential and Change
How can a CIO ensure outsourcing success? Target the right projects, choose suppliers wisely and then manage them with an eye on economic conditions at that global site.
Download our outsourcing e-book for a step-by-step plan for optimizing savings.
Download "Unlock Outsourcing Potential and Change."
The BPM Payoff

The savings from BPM projects can come quickly, no matter where the projects begin -- IT or the business. Here's how some companies are diplomatically deploying BPM for more efficient operations. In this e-book:
Sit IT and business together for BPM success
Technology enables BPM as a service -- on premise
Business event processing: The next step for BPM
Software as a Service vendors leverage BPM foundation
Download "The BPM Payoff."
The 2008 Salary Survey Results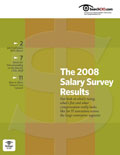 Our look at what's rising, what's flat and what compensation really looks like for IT executives across the large-enterprise segment.
Download "The 2008 Salary Survey Results."
Dig Deeper on Enterprise systems management
PRO+
Content
Find more PRO+ content and other member only offers, here.