Essential Guide
Enterprise architect's guide to optimal BPM workflow
A comprehensive collection of articles, videos and more, hand-picked by our editors
workflow
Workflow is the series of activities that are necessary to complete a task.
FROM THE ESSENTIAL GUIDE:
Workflow is the series of activities that are necessary to complete a task.
Big Data = Big Storage Changes: A Handbook for Success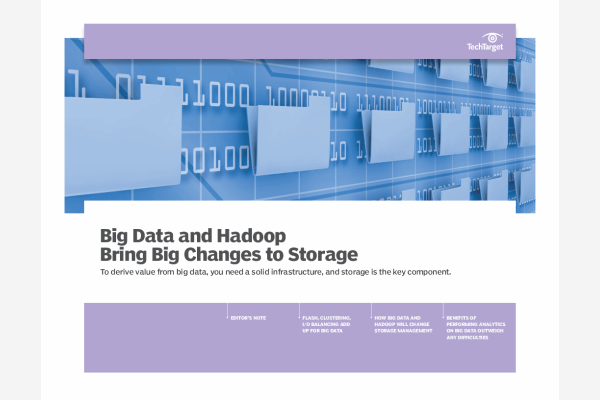 Big data challenges aren't anything new for storage managers, but the tools and technologies to manage this data are changing quickly. Check out this handbook to stay ahead of the market and learn best practices that will help you advance into the world of big data.
By submitting your personal information, you agree to receive emails regarding relevant products and special offers from TechTarget and its partners. You also agree that your personal information may be transferred and processed in the United States, and that you have read and agree to the Terms of Use and the Privacy Policy.

Each step in a workflow has a specific step before it and a specific step after it, with the exception of the first step. In a linear workflow, the first step is usually initiated by an outside event. If the workflow has a loop structure, however, the first step is initiated by the completion of the last step.
Flowcharts and process maps are useful tools for visualizing the number and order of steps in a workflow. Flowcharts use simple geometric symbols and arrows to define if/then relationships. Process maps look somewhat similar, but they may also include support information, documenting the resources that each step in a business process requires.
Workflow can be automated with software tools that use business rules to decide when one step has been completed successfully and the next step can begin. Some workflow management software (WMS) programs can also coordinate dependent relationships between individual steps, a concept known as workflow orchestration. Workflow documentation and business process modeling are important aspects of business process management (BPM).
Continue Reading About workflow
PRO+
Content
Find more PRO+ content and other member only offers, here.