Essential Guide
A guide to talent management tools and trends
A comprehensive collection of articles, videos and more, hand-picked by our editors
soft skills
Soft skills are personal attributes that enhance an individual's interactions, career prospects and job performance. Unlike hard skills, which tend to be specific to a certain type of task or activity, soft skills are broadly applicable ... (Continued)
FROM THE ESSENTIAL GUIDE:
Soft skills are personal attributes that describe an individual's ability to interact with others. Soft skills, also known as people skills, complement hard skills to enhance an individual's relationships, job performance and career prospects. It's often said that hard skills will get you an interview but you need soft skills to get -- and keep -- the job.
Download: IT Acronyms - A Quick Reference Guide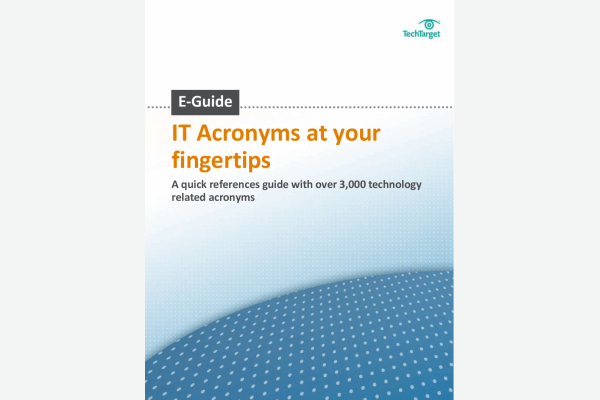 Download this free quick reference guide with over 3,000 IT acronyms; including a special section of the top 15 acronyms you need to know today.
Unlike hard skills, which comprise a person's technical skill set and ability to perform certain functional tasks, soft skills are interpersonal and broadly applicable across job titles and industries. Many soft skills are tied to an individuals' personalities rather than any formal training, and are thus considered more difficult to develop than hard skills.
Soft skills are often described in terms of personality traits, such as optimism, integrity and a sense of humor. These skills are also defined by abilities that can be practiced, such as leadership, empathy, communication and sociability.
IT organizations aim to employ individuals possessing both hard and soft skills. However, the demand for the latter is increasing, especially among those in IT leadership roles. This demand is due to a "soft skills gap," or a perceived lack of these skills, among many IT staffs, as well as the increasing need to align IT with business goals.
See also: emotional intelligence, human factors, continuous improvement, Theory of Constraints
Continue Reading About soft skills
PRO+
Content
Find more PRO+ content and other member only offers, here.