organizational goals definition
Organizational goals are strategic objectives that a company's management establishes to outline expected outcomes and guide employees' efforts.
Tools and Techniques for Improved IT Service Delivery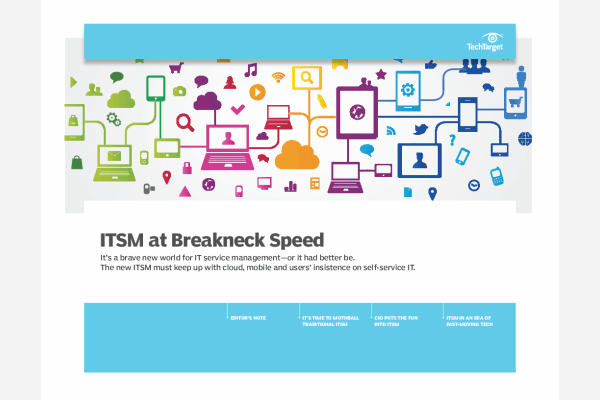 Read on for best practices, lessons learned, and first-hand advice from industry experts, your peers, and the team at SearchCIO.com on developing an action plan for eliminating time-consuming, manual, redundant IT activities that impede innovation.
By submitting your email address, you agree to receive emails regarding relevant topic offers from TechTarget and its partners. You can withdraw your consent at any time. Contact TechTarget at 275 Grove Street, Newton, MA.
You also agree that your personal information may be transferred and processed in the United States, and that you have read and agree to the Terms of Use and the Privacy Policy.

There are many advantages to establishing organizational goals: They guide employee efforts, justify a company's activities and existence, define performance standards, provide constraints for pursuing unnecessary goals and function as behavioral incentives.
There are two main types of organizational goals: official and operative. Official goals detail a company's aims as described in their public statements, such as the corporate charter and annual reports. They help to build the organization's public image and reputation. Operative goals are the actual, concrete steps a business intends to take to achieve its purpose. A company's operative goals often don't parallel its official goals; for example, while a nonprofit volunteer organization's main official goal may be community service, limited funding might mean that its operative goal of fund raising will take precedence.
Organizations should clearly communicate organizational goals to engage employees in their work and achieve the organization's desired ends. While an organization can communicate its organizational goals through formal channels, the most effective and direct way to do so is through employees' direct supervisors. This allows managers to work with their staff to develop SMART goals that align with the organization's goals.
Key organizational goals can also include employee and management performance goals, productivity goals, profitability goals, innovation goals, market share goal and social responsibilitygoals.
Continue Reading About organizational goals
PRO+
Content
Find more PRO+ content and other member only offers, here.
ITKE asks:

What methods do you use to inspire your employees' performance toward achieving organizational goals?