omnichannel
The term omnichannel refers to the seamless melding of the advantages of in-store (brick and mortar) shopping with the information-rich experience of online shopping.
Looking for something else?
Omnichannel (also spelled omni-channel) is a multichannel approach to sales that seeks to provide the customer with a seamless shopping experience whether the customer is shopping online from a desktop or mobile device, by telephone or in a bricks and mortar store.
IT Acronyms - A Quick Reference Guide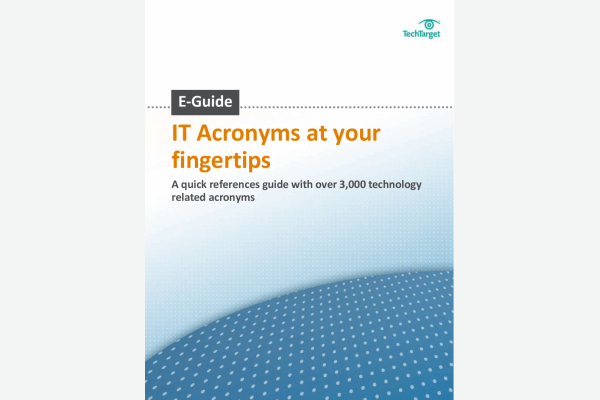 Download this free quick reference guide with over 3,000 IT acronyms; including a special section of the top 15 acronyms you need to know today.
By submitting your personal information, you agree to receive emails regarding relevant products and special offers from TechTarget and its partners. You also agree that your personal information may be transferred and processed in the United States, and that you have read and agree to the Terms of Use and the Privacy Policy.

What distinguishes the omnichannel customer experience from the multichannel customer experience is that there is true integration between channels on the back end. For example, when a store has implemented an omnichannel approach, the customer service representative in the store will be able to immediately reference the customer's previous purchases and preferences just as easily as the customer service representative on the phone can or the customer service webchat representative can. Or the customer can use a desktop computer to check inventory by store on the company's website, purchase the item later on with a smartphone or tablet and pick up the product at the customer's chosen location
Continue Reading About omnichannel
Dig Deeper on Web 2.0 applications