Essential Guide
Guide to mobile 2015: What is new?
A comprehensive collection of articles, videos and more, hand-picked by our editors
mobile experience
Mobile experience, or mobile user experience (UX), is the practice of fostering a certain user perception before, during and after the interaction with a mobile product or offering.
FROM THE ESSENTIAL GUIDE:
Mobile experience, also called mobile user experience, is the perception an end user has of a mobile product or service.
Download: IT Acronyms - A Quick Reference Guide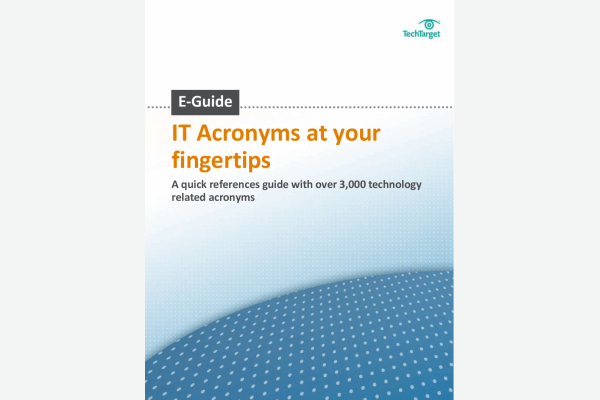 Download this free quick reference guide with over 3,000 IT acronyms; including a special section of the top 15 acronyms you need to know today.
By submitting your personal information, you agree to receive emails regarding relevant products and special offers from TechTarget and its partners. You also agree that your personal information may be transferred and processed in the United States, and that you have read and agree to the Terms of Use and the Privacy Policy.

Fundamental components of a positive user experience strategy include customer-driven design, rapid prototyping and usability evaluations. The design process might begin with a journey map, also called a customer experience map. Such a map helps the design team to model the product or service in real-world contexts. The lessons learned from the journey map can help the design team decide such things as whether to use touch, gesture or voice activation controls, where to place those controls and how to label them. A journey map can also help the design team uncover non-functional requirements and identify additional subordinate problems that can only be understood by appreciating how the customer will interact with the device or product.
Continue Reading About mobile experience
PRO+
Content
Find more PRO+ content and other member only offers, here.