In information technology, a kludge (pronounced KLOOdzh) is an awkward or clumsy (but at least temporarily effective) solution to a programming or hardware design or implementation problem. According to Eric Raymond, the term is indirectly derived from the German klug meaning clever. Raymond considers "kludge" an incorrect spelling of kluge, a term of the 1940s with the same general meaning and possibly inspired by the Kluge paper feeder, a "fiendishly complex assortment of cams, belts, and linkages...devilishly difficult to repair...but oh, so clever!"

Download this free guide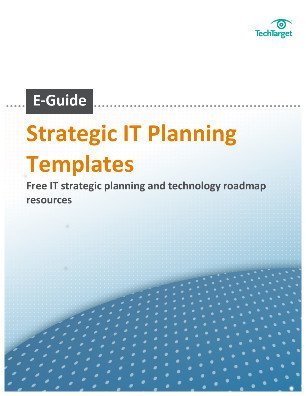 Download 9 FREE Strategic Planning Templates that your Peers Already Use
Having a clear-cut IT strategy is key establishing a competitive advantage over any competition. It can be the difference maker between a business' success and its failure. Reach your business goals and stay organized by downloading this FREE e-guide which includes 9 templates already in use by major organizations such as NASA and Brown University.
By submitting your personal information, you agree that TechTarget and its partners may contact you regarding relevant content, products and special offers.
You also agree that your personal information may be transferred and processed in the United States, and that you have read and agree to the Terms of Use and the Privacy Policy.
A kludge originates because another, more elegant or appropriate solution is not currently possible (perhaps because of time constraints). Hardware and software products are sometimes the result of adding a new and basically incompatible design to the original design rather than redesigning the product completely. What is a kludge can be a matter of opinion. Users often have a different opinion than the designers, who understand the problems that had to be overcome. To the extent that information technology products are combinations of elements originating from a variety of design philosophies and constraints, almost any product is bound to contain some element of kludginess.
A kludge could be considered a type of workaround.
Dig Deeper on Business automation, robotics and business process management
PRO+
Content
Find more PRO+ content and other member only offers, here.