hard skills
Hard skills are specific, teachable abilities that may be required in a given context, such as a job or university application... (Continued)
Looking for something else?
TECHNOLOGIES
Hard skills are specific, teachable abilities that may be required in a given context, such as a job or university application.
IT Acronyms - A Quick Reference Guide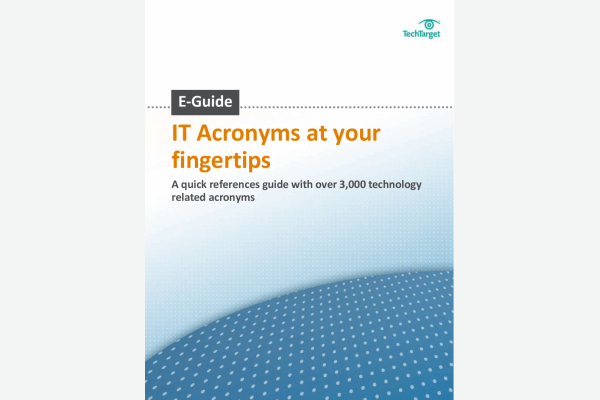 Download this free quick reference guide with over 3,000 IT acronyms; including a special section of the top 15 acronyms you need to know today.
By submitting your personal information, you agree to receive emails regarding relevant products and special offers from TechTarget and its partners. You also agree that your personal information may be transferred and processed in the United States, and that you have read and agree to the Terms of Use and the Privacy Policy.

Examples of hard skills include:
facility with spreadsheets
typing
proficiency with software applications
operating machinery
speaking a foreign language
calculus
Other attributes, such as the ability to empathize with others or to remain calm under pressure, are sometimes known as soft skills.
Continue Reading About hard skills
Dig Deeper on IT staff development and retention