Essential Guide
Dashboard development and data visualization tools for effective BI
A comprehensive collection of articles, videos and more, hand-picked by our editors
executive dashboard
An executive dashboard is a computer interface that displays the vital information corporate officers need to help them effectively run an enterprise... (Continued)
FROM THE ESSENTIAL GUIDE:
An executive dashboard is a computer interface that displays the key performance indicators (KPIs) that corporate officers need to effectively run an enterprise.
Contact Center Technology Pitfalls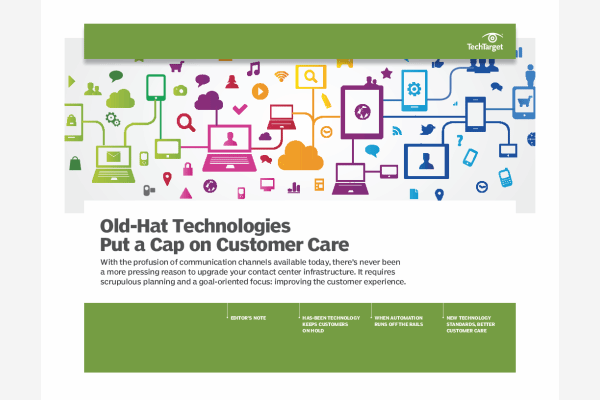 Too often, the people behind contact centers get a bad rap when really technology is to blame. Take a close look at multichannel challenges, where hardware upgrades are compulsory, and cloud's place in contact centers today.
By submitting your personal information, you agree to receive emails regarding relevant products and special offers from TechTarget and its partners. You also agree that your personal information may be transferred and processed in the United States, and that you have read and agree to the Terms of Use and the Privacy Policy.

In information technology, the term dashboard refers to a graphical user interface (GUI) that organizes and presents information in a format that is easy to read and interpret. An effective executive dashboard serves as a starting point from which a corporate executive can get a sense of the big picture before digging deeper into data.
Features of an effective executive dashboard include:
An intuitive graphical display that is thoughtfully laid-out and easy to navigate.
A logical structure behind the dashboard that makes accessing current data easy and fast.
Displays that can be customized and categorized to meet a user's specific needs.
Information from multiple sources, departments or markets.
See also: business intelligence, OLAP dashboard, sparkline, ad hoc analysis, deep analytics
Continue Reading About executive dashboard