embedded IT
Embedded IT is the process of inserting information technology staff and expertise into other business units in order to quickly and more effectively identify and pursue new business opportunities and increase the likelihood that IT projects are deployed successfully.
Looking for something else?
Embedded IT is strategy for encouraging IT innovation that involves attaching information technology (IT) staff members to business units.
BPM in the Cloud: Expert Considerations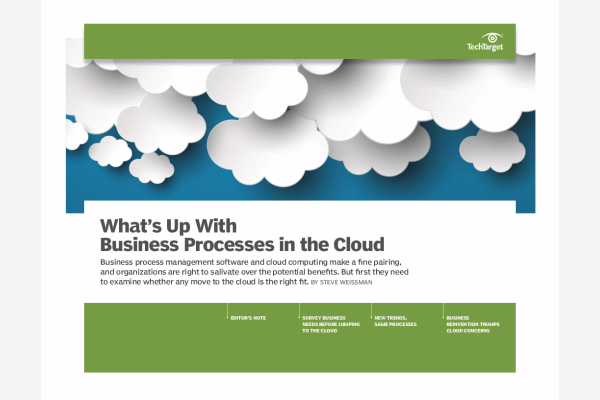 Download this resource for an expert list of factors to consider before migrating to the cloud. Yes, BPM software and cloud computing make a fine pair, but is a move to the cloud the right fit for your organization?
By submitting your personal information, you agree to receive emails regarding relevant products and special offers from TechTarget and its partners. You also agree that your personal information may be transferred and processed in the United States, and that you have read and agree to the Terms of Use and the Privacy Policy.

An important goal of embedded IT is to help software developers and other key technical personnel be able to translate business requirements into technical requirements. The approach, which places value on communication, can help foster an atmosphere of respect that emphasizes the importance of business goals and the ways technology can help achieve them.
Advocates of embedded IT believe that the approach not only helps employees to identify and pursue new business opportunities, it also increases the likelihood that IT projects will be deployed successfully. Embedded IT can be contrasted with approaches that seek to centralize IT and consolidate data centers to save money and streamline management.
See also: business-IT alignment
Continue Reading About embedded IT
Dig Deeper on Business process management