digital rights management (DRM)
Digital rights management (DRM) is a systematic approach to copyright protection for digital media. (Continued)
Looking for something else?
Digital rights management (DRM) is a systematic approach to copyright protection for digital media. The purpose of DRM is to prevent unauthorized redistribution of digital media and restrict the ways consumers can copy content they've purchased. DRM products were developed in response to the rapid increase in online piracy of commercially marketed material, which proliferated through the widespread use of peer-to-peer file exchange programs. Typically DRM is implemented by embedding code that prevents copying, specifies a time period in which the content can be accessed or limits the number of devices the media can be installed on.
Download: IT Acronyms - A Quick Reference Guide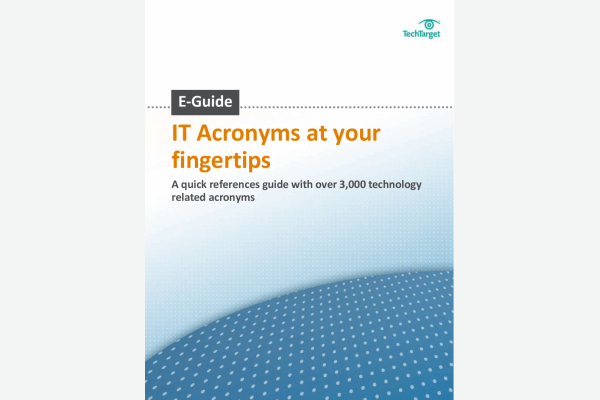 Download this free quick reference guide with over 3,000 IT acronyms; including a special section of the top 15 acronyms you need to know today.
By submitting your personal information, you agree to receive emails regarding relevant products and special offers from TechTarget and its partners. You also agree that your personal information may be transferred and processed in the United States, and that you have read and agree to the Terms of Use and the Privacy Policy.

Although digital content is protected by copyright laws, policing the Web and catching law-breakers is very difficult. DRM technology focuses on making it impossible to steal content in the first place, a more efficient approach to the problem than the hit-and-miss strategies aimed at apprehending online poachers after the fact.
Continue Reading About digital rights management (DRM)
PRO+
Content
Find more PRO+ content and other member only offers, here.