chief architect (chief IT architect) definition
In information technology (IT), a chief architect is a c-level executive whose job is to look closely at how IT functions can be centralized so that departments across the company can work together seamlessly. The chief architect may also be called the enterprise architect (EA).
Tools and Techniques for Improved IT Service Delivery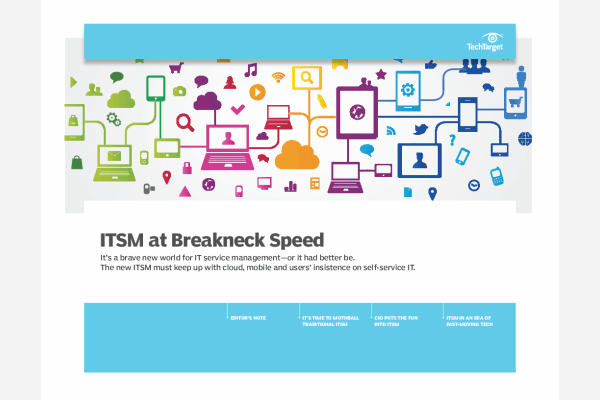 Read on for best practices, lessons learned, and first-hand advice from industry experts, your peers, and the team at SearchCIO.com on developing an action plan for eliminating time-consuming, manual, redundant IT activities that impede innovation.
By submitting your email address, you agree to receive emails regarding relevant topic offers from TechTarget and its partners. You can withdraw your consent at any time. Contact TechTarget at 275 Grove Street, Newton, MA.
You also agree that your personal information may be transferred and processed in the United States, and that you have read and agree to the Terms of Use and the Privacy Policy.

Infrastructure design can have a big effect on the performance of an IT organization, and the chief architect plays a critical role in building or buying the technology that will help an enterprise meet its business goals. To that end, the chief architect is responsible for solving integration problems and
synching technology frameworks across the organization's business units.
The role of every architect in IT is directly related to the added complexities of information technology and the need for a top-down approach to managing and sharing data and processes. The chief architect role requires a wealth of both process and technical knowledge about security, storage, data management and network service delivery. Depending upon the organization, the chief architect may oversee and coordinate the efforts of other technology-specific architects, including the chief security architect, the chief data architect, the chief mobile architect and the chief cloud architect.
Continue Reading About chief architect (chief IT architect)
PRO+
Content
Find more PRO+ content and other member only offers, here.