Definition
Wizard of Oz prototyping
Wizard of Oz prototyping (WOZ prototyping) is a design methodology used in rapid product development to improve the user experience (UX).
WOZ prototyping requires developers to create a rudimentary model of the completed product, which is called a prototype. The prototype may be quite simple, using every-day objects to represent parts of the finished product or it may be a working model, capable of performing some – but not all – of the tasks the completed product will perform. Once the prototype has been created, developers use role playing to test how end users will interact with the product.

Download this free guide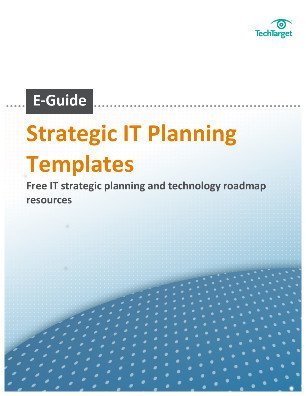 Download 9 FREE Strategic Planning Templates that your Peers Already Use
Having a clear-cut IT strategy is key establishing a competitive advantage over any competition. It can be the difference maker between a business' success and its failure. Reach your business goals and stay organized by downloading this FREE e-guide which includes 9 templates already in use by major organizations such as NASA and Brown University.
By submitting your personal information, you agree that TechTarget and its partners may contact you regarding relevant content, products and special offers.
You also agree that your personal information may be transferred and processed in the United States, and that you have read and agree to the Terms of Use and the Privacy Policy.
The WOZ methodology requires three things: a script that provides directions for what is to take place, a person to play the role of the end user and a human "wizard" that will perform tasks that will simulates the behavior of the completed product. The person playing the end user may -- or may not know -- that they are playing a role or that the wizard's tasks are being performed manually by a human being instead of by a machine or computer program.
Wizard of Oz prototyping is often used in agile software development and lean programming to improve how business rules are implemented in software. After each iteration, anecdotal feedback and data is gathered and analyzed to help improve the next round of development. The test-and-learn cycle is repeated until development is concluded.
The term Wizard of Oz protoyyping is credited to usability expert Dr. Jeff Kelley, who was inspired by the scene in the movie The Wizard of Oz in which Toto the dog pulls back a curtain to reveal that the wizard is actually a man who is flipping switches and pulling levers.
Continue Reading About Wizard of Oz prototyping
Dig Deeper on Enterprise application development, DevOps and software agility
PRO+
Content
Find more PRO+ content and other member only offers, here.