Six Sigma is a management philosophy developed by engineer Bill Smith at Motorola in 1986 that utilizes a set of tools and techniques to improve business processes. The philosophy emphasizes setting extremely high objectives, collecting data and analyzing results to a fine degree as a way to reduce defects in products and services. At many organizations, the Six Sigma process is used as a way to measure quality and strive for perfection.

Download this free guide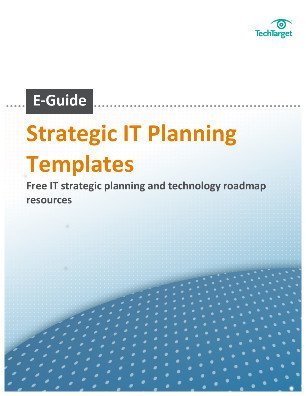 Download 9 FREE Strategic Planning Templates that your Peers Already Use
Having a clear-cut IT strategy is key establishing a competitive advantage over any competition. It can be the difference maker between a business' success and its failure. Reach your business goals and stay organized by downloading this FREE e-guide which includes 9 templates already in use by major organizations such as NASA and Brown University.
By submitting your personal information, you agree that TechTarget and its partners may contact you regarding relevant content, products and special offers.
You also agree that your personal information may be transferred and processed in the United States, and that you have read and agree to the Terms of Use and the Privacy Policy.

The Greek letter sigma is sometimes used to denote variation from a standard. The philosophy behind Six Sigma is that if you measure how many defects are in a process, you can figure out how to systematically eliminate them and get as close to perfection as possible. In order for a company to achieve Six Sigma, it cannot produce more than 3.4 defects per million opportunities, where an opportunity is defined as a chance for nonconformance.
Six Sigma proponents claim its benefits include up to 50% process cost reduction, cycle-time improvement, less waste of materials, a better understanding of customer requirements, increased customer satisfaction, and more reliable products and services. It is acknowledged that Six Sigma can be costly to implement and can take several years before a company begins to see bottom-line results. In 1995, General Electric CEO Jack Welch leveraged Six Sigma for better quality control. Other companies utilizing Six Sigma include Texas Instruments, Scientific Atlanta and AlliedSignal.
Six Sigma Processes
There are two Six Sigma methodologies: Six Sigma DMAIC and Six Sigma DMADV, each term derived from the major steps in the process.
Six Sigma DMAIC
Six Sigma DMAIC defines, measures, analyzes, improves and controls existing processes that fall below the Six Sigma specification. Here is a step-by-step breakdown of Six Sigma DMAIC:
Define: Identify the project goals and all customer deliverables.
Measure: Understand current performance.
Analyze: Determine root causes of any defects.
Improve: Establish ways to eliminate defects and correct the process.
Control: Manage future process performance.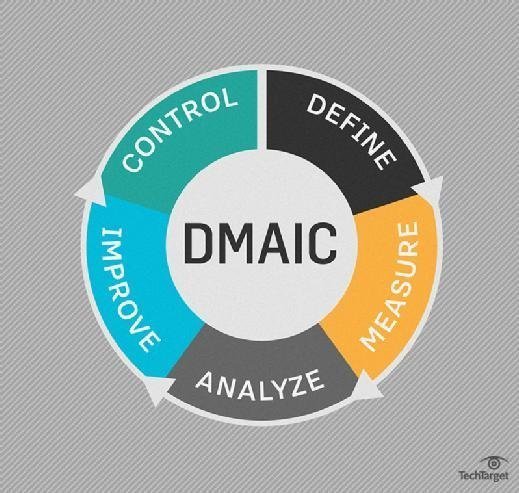 Six Sigma DMADV or DFSS
Six Sigma DMADV is a process that defines, measures, analyzes, designs and verifies new services or products intended to attain Six Sigma quality. The first three steps of this methodology are identical to DMAIC.
Define: Identify the project goals and all customer deliverables.
Measure: Understand current performance.
Analyze: Determine root causes of any defects.
Design: Create a process that meets customer needs and expectations.
Verify: Ensure process designed meets customer needs and performs adequately.

When contemplating Six Sigma DMAIC versus DMADV, it is important to understand the circumstances in which each should be used. The DMAIC methodology should be used when an existing product or service is not meeting customer needs or performing to its highest standards. The DMADV methodology should be used when an organization is developing a new product or service, or when using DMAIC for a current project or process fails.
Six Sigma and Lean Six Sigma certification and training
All Six Sigma processes are executed by Six Sigma White Belts, Six Sigma Yellow Belts, Six Sigma Green Belts or Six Sigma Black Belts, which are then overseen by a Six Sigma Master Black Belt -- terms created by Motorola. The International Association for Six Sigma Certification (IASSC) is one organization that issues certifications. At IASSC, yellow, green and black belt exams are designed to measure a person's knowledge of topics contained within IASSC's Universally Accepted Lean Six Sigma Body of Knowledge. Another training organization offering belts from white to black is 6 Sigma.us.
Many training organizations also offer Lean Six Sigma training. Like Six Sigma, Lean processes are used by businesses to streamline manufacturing and production processes. The differentiator is that Lean cuts out unnecessary and wasteful steps in the creation of products or service.
Continue Reading About Six Sigma
Dig Deeper on Enterprise data storage management
PRO+
Content
Find more PRO+ content and other member only offers, here.