Essential Guide
Guide to app portfolio management and legacy modernization
A comprehensive collection of articles, videos and more, hand-picked by our editors
PPM (project and portfolio management)
PPM (project and portfolio management) is a methodology used to prioritize IT projects based on cost, benefits and use of resources to achieve business goals.
FROM THE ESSENTIAL GUIDE:
PPM (project and portfolio management) is a strategic prioritization methodology employed to analyze and manage current or proposed projects within an organization. The aim of PPM is to determine the best grouping and sequencing of projects to achieve organizations' business goals, in order to see them through from concept to completion.
IT Acronyms - A Quick Reference Guide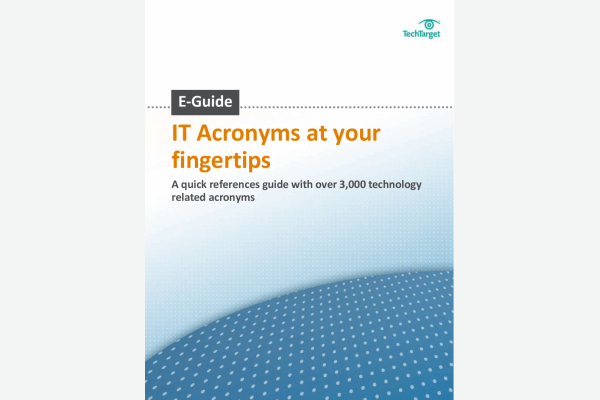 Download this free quick reference guide with over 3,000 IT acronyms; including a special section of the top 15 acronyms you need to know today.
By submitting your personal information, you agree to receive emails regarding relevant products and special offers from TechTarget and its partners. You also agree that your personal information may be transferred and processed in the United States, and that you have read and agree to the Terms of Use and the Privacy Policy.

Projects are typically analyzed based on the nature of the project, expected benefits and costs, resource consumption and their relationship to other priorities within an organization's wider portfolio of projects. Often, organizations will implement PPM software tools to aid in the decision-making process. PPM tools are used to enable visibility, standardization, measurement and process improvement. A strong IT governance structure is considered a crucial component of a project and portfolio management strategy as well.
Continue Reading About PPM (project and portfolio management)