Quiz
Offshore Outsourcing: Do you speak geek?
Are you a real Know-IT-All? How many of these offshore outsourcing-related terms can you guess without peeking?
1. Sometimes used as a general gauge of management efficiency, this is a financial term for the profit or cost saving realized as the result of a specific use of money.
http://searchcio.techtarget.com/sDefinition/0,,sid19_gci214270,00.html


Download this free guide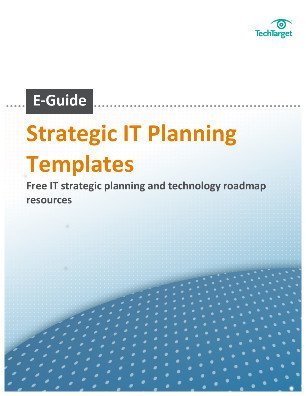 Download 9 FREE Strategic Planning Templates that your Peers Already Use
Having a clear-cut IT strategy is key establishing a competitive advantage over any competition. It can be the difference maker between a business' success and its failure. Reach your business goals and stay organized by downloading this FREE e-guide which includes 9 templates already in use by major organizations such as NASA and Brown University.
By submitting your personal information, you agree that TechTarget and its partners may contact you regarding relevant content, products and special offers.
You also agree that your personal information may be transferred and processed in the United States, and that you have read and agree to the Terms of Use and the Privacy Policy.

2. This is the tendency of businesses, technologies, or philosophies to spread throughout the world, or the process of making it happen.
http://searchcio.techtarget.com/sDefinition/0,,sid19_gci925944,00.html

3. This term was created to describe the practice of contracting with people in neighboring countries rather than distant ones.
http://searchcio.techtarget.com/sDefinition/0,,sid19_gci928299,00.html

4. Help desk employees working for one of these might be working anywhere in the world, rather than from their employer's location.
http://searchcrm.techtarget.com/sDefinition/0,,sid11_gci848284,00.html

5. This type of outsourcing enterprise provides storage space and related management duties, such as backup and archiving, for other companies.
http://searchstorage.techtarget.com/sDefinition/0,,sid5_gci345131,00.html

6. This is an area where an enterprise has specific strength in the marketplace -- they might outsource non-essential areas of business, so they can concentrate resources here instead.
http://whatis.techtarget.com/definition/0,,sid9_gci214621,00.html
7. This is the practice of contracting out specific business tasks -- categorized as either front office or back office -- to a service provider.
http://searchcio.techtarget.com/sDefinition/0,,sid19_gci928308,00.html
8. Through IP and the public telecom system, this type of network extends a company's intranet to suppliers, vendors, partners, customers, or other businesses.
http://searchsecurity.techtarget.com/sDefinition/0,,sid14_gci212089,00.html
9. By including both direct and indirect costs, as well as quantifiable benefits, this calculation helps you arrive at a realistic projection of the actual cost for a purchase.
http://search390.techtarget.com/sDefinition/0,,sid10_gci342316,00.html
10.Sometimes called "apps-on-tap," this type of enterprise provides access to applications and services that otherwise would have to be located on your own computers.
http://searchwebservices.techtarget.com/sDefinition/0,,sid26_gci213801,00.html
How many could you guess correctly without peeking? Let us know!
Dig Deeper on Enterprise disaster recovery and business continuity planning
PRO+
Content
Find more PRO+ content and other member only offers, here.