IT skills gap (information technology skills gap) definition
IT skills gap (information technology skills gap) is the difference between existing IT workplace knowledge and the knowledge required to fulfill business objectives.
Tools and Techniques for Improved IT Service Delivery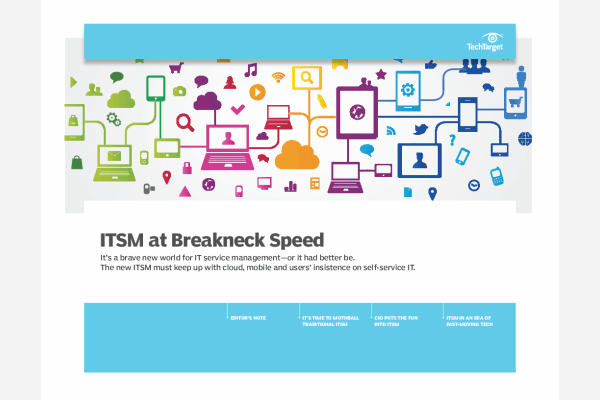 Read on for best practices, lessons learned, and first-hand advice from industry experts, your peers, and the team at SearchCIO.com on developing an action plan for eliminating time-consuming, manual, redundant IT activities that impede innovation.
By submitting your email address, you agree to receive emails regarding relevant topic offers from TechTarget and its partners. You can withdraw your consent at any time. Contact TechTarget at 275 Grove Street, Newton, MA.
You also agree that your personal information may be transferred and processed in the United States, and that you have read and agree to the Terms of Use and the Privacy Policy.

Closing the IT skills gap by aligning the current state of workforce IT knowledge with forecasted future needs is a complicated proposition for C-level executives. Today, employers often struggle to locate and retain qualified tech talent, especially individuals with application development, security and data analysis skills.
Common approaches to closing an IT skills gap include recruitment process outsourcing, social recruiting, off-site training, employee mentor incentives, mentoring services, in-house turnkey training and partnerships with universities.
In many instances, an IT job will remain unfilled for an extended period of time when an employer needs to hire someone who has a very specific set of skills. In recruiting lingo, such candidates are referred to as purple squirrels. Because squirrels in the real world are not often purple, the implication is that finding the perfect job candidate with exactly the right qualifications, education and salary expectations can be a daunting – if not impossible -- task.
See also: hard skills, soft skills
Continue Reading About IT skills gap (information technology skills gap)
PRO+
Content
Find more PRO+ content and other member only offers, here.
Margaret Rouse asks:

Which technologies in your organization magnify the IT skills gap?