IT prioritization definition
IT prioritization is the process of initiating IT projects and procedures based upon both the immediate and long-term needs of an organization. The process should be driven by a strategic vision stemming from the top of the organization -- often the CIO, who serves as the head of IT operations -- with the input of various departments. Done right, IT prioritization should lead to a sensible plan that draws properly upon the resources within an organization and executes on leaders' vision for the future of the business.
Tools and Techniques for Improved IT Service Delivery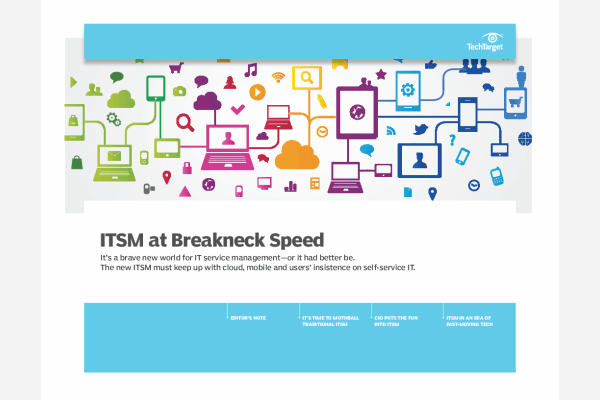 Read on for best practices, lessons learned, and first-hand advice from industry experts, your peers, and the team at SearchCIO.com on developing an action plan for eliminating time-consuming, manual, redundant IT activities that impede innovation.
By submitting your email address, you agree to receive emails regarding relevant topic offers from TechTarget and its partners. You can withdraw your consent at any time. Contact TechTarget at 275 Grove Street, Newton, MA.
You also agree that your personal information may be transferred and processed in the United States, and that you have read and agree to the Terms of Use and the Privacy Policy.

Organizations struggling through IT projects would be well served to examine their IT prioritization process to determine what might be going wrong. It's important to establish IT priorities based upon the right moves for the particular organization. Oftentimes, an internal IT governance board will be called upon to assess the impacts and potential ROI of IT initiatives. IT project management, with an eye toward the cost and business-process ramifications, and project and portfolio management software can play an important role in IT prioritization as well.
Continue Reading About IT prioritization
PRO+
Content
Find more PRO+ content and other member only offers, here.