EBITDA ( earnings before interest, taxes, depreciation, and amortization)
EBITDA stands for 'earnings before interest, taxes, depreciation, and amortization.'
Looking for something else?
EBITDA, EBITD, and EBIT are financial terms used to report a company's earnings as they would be without specific deductions taken from the total amount. The acronyms mean, respectively: earnings before interest, taxes, depreciation, and amortization, earnings before interest, taxes, and depreciation, and earnings before interest and taxes.
IT Acronyms - A Quick Reference Guide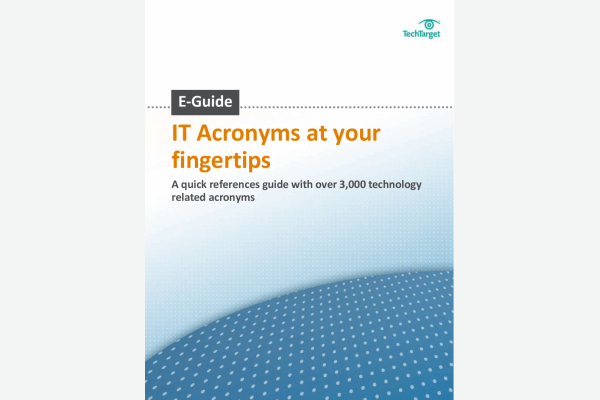 Download this free quick reference guide with over 3,000 IT acronyms; including a special section of the top 15 acronyms you need to know today.
By submitting your personal information, you agree to receive emails regarding relevant products and special offers from TechTarget and its partners. You also agree that your personal information may be transferred and processed in the United States, and that you have read and agree to the Terms of Use and the Privacy Policy.

EBITDA is often used to compare the profit potential between companies because it allows an "apples-to-apples" comparison. Experts caution, however, that EBITDA does not accurately reflect a company's ability to generate cash and should not be used interchangeably with the term "cash flow".
Continue Reading About EBITDA ( earnings before interest, taxes, depreciation, and amortization)
Glossary
'EBITDA ( earnings before interest, taxes, depreciation, and amortization)' is part of the:
View All Definitions
Dig Deeper on Return on investment