Chief Technology Officer (CTO)
A Chief Technology Officer (CTO) is the individual within an organization who has ultimate responsibility for all technology policy and related matters such as research and development (R&D).
Looking for something else?
TECHNOLOGIES
A Chief Technology Officer (CTO) is the individual within an organization who oversees current technology and creates relevant policy. A CTO should have the business knowledge necessary to align technology-related decisions with the organization's goals.
IT Acronyms - A Quick Reference Guide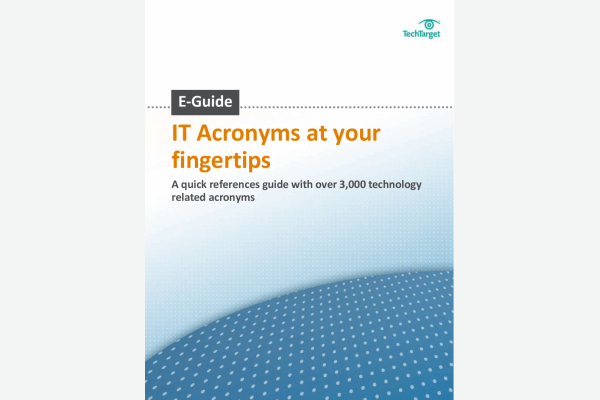 Download this free quick reference guide with over 3,000 IT acronyms; including a special section of the top 15 acronyms you need to know today.
By submitting your personal information, you agree to receive emails regarding relevant products and special offers from TechTarget and its partners. You also agree that your personal information may be transferred and processed in the United States, and that you have read and agree to the Terms of Use and the Privacy Policy.

Specifics of the CTO's job vary from one organization to another. Here are a few typical items in a CTO job description:
Identify opportunities and risks for the business.
Manage research and development (R&D).
Monitor technology and social trends that could impact the company.
Participate in management decisions about corporate governance.
Communicate the company's technology strategy to partners, management, investors and employees.
Maintain current information about technology standards and compliance regulations.
In April 2009, President Barack Obama named Aneesh Chopra the first Chief Technology Officer of the United States. The particular focus of the first national CTO was to use applied technology to stimulate job creation, improve healthcare and security systems, and also to increase broadband access.
The CTO position often overlaps with other jobs, in particular that of the CIO (Chief Information Officer) and CSO (Chief Science Officer). Depending on its size and focus, a company may have any or all of these positions. As a rule, the CTO reports to the CEO (Chief Executive Officer).
Continue Reading About Chief Technology Officer (CTO)
Dig Deeper on IT governance