News
Stay informed about the latest enterprise technology news and product updates.
Social bots by 2015, and other technology predictions from Gartner
Thanksgiving, Black Friday and Cyber Monday are behind us. Time to bring out the 2011 technology predictions. Hot off the presses from the Gartner research files are the consultancy's top technology predictions for IT organizations and users for 2011 and beyond. With, I might add, enough eye-opening implications for IT professionals to make Scrooge's Ghost of Christmas Yet To Come look like an angel of mercy: To wit:

Download this free guide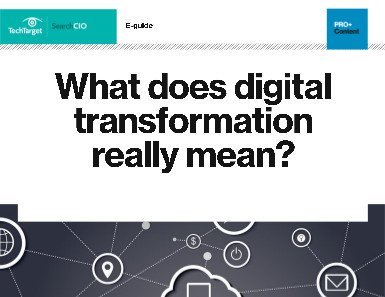 PDF: What does "digital transformation" really mean?
What exactly is digital transformation? You may hear the term often, but everyone seems to have a different definition. See how our experts define digitization, and how you can get started in this free guide.
By submitting your personal information, you agree that TechTarget and its partners may contact you regarding relevant content, products and special offers.
You also agree that your personal information may be transferred and processed in the United States, and that you have read and agree to the Terms of Use and the Privacy Policy.
Automation will eliminate 25% of IT labor hours by 2015.
90% of organizations will support corporate applications on personal devices by 2014.
New revenue generated by IT will determine the compensation of CIOs at large companies by 2015.
The technology prediction that caught my eye, however, was the one dripping with irony. As the Gartner research report notes, most companies have established a social media presence, mostly by broadcasting messages through Twitter feeds and Facebook updates. Well, those robotic attempts at adding a social element to the same old, same old marketing pitches will soon be handled by — social robots, automated software tools that engage customers. According to Gartner, by 2015, 10% of your online "friends" will be nonhuman. Viva la 2011 and beyond!
Here's the short take on Gartner's technology predictions:
By 2015, new revenue generated each year by IT will determine the annual compensation of most new Global 2000 CIOs.
By 2015, a G-20 nation's critical infrastructure will be disrupted and damaged by online sabotage.
By 2015, information-smart businesses will increase recognized IT spending per head by 60%.
By 2015, tools and automation will eliminate 25% of the labor hours associated with IT services.
By 2015, 20% of non-IT Global 500 companies will be cloud service providers.
By 2014, 90% of organizations will support corporate applications on personal devices.
By 2013, 80% of businesses will support a workforce using tablets.
By 2015, 10% of your online "friends" will be nonhuman.
For the annotated list of Gartner predictions, go here. And let me know what catches your eye.