Get started
Bring yourself up to speed with our introductory content.
Four CIO leadership tips from the CEO of Dunkin'
During his keynote talk, Nigel Travis, CEO at Dunkin' Brands Group Inc., provided a handful of leadership tips to the CIOs and senior IT leaders who attended the recent SIM Boston Technology Leadership Summit. Here's one: When CIOs get a seat at the leadership table, he said, "be strategic, not technical."

Download this free guide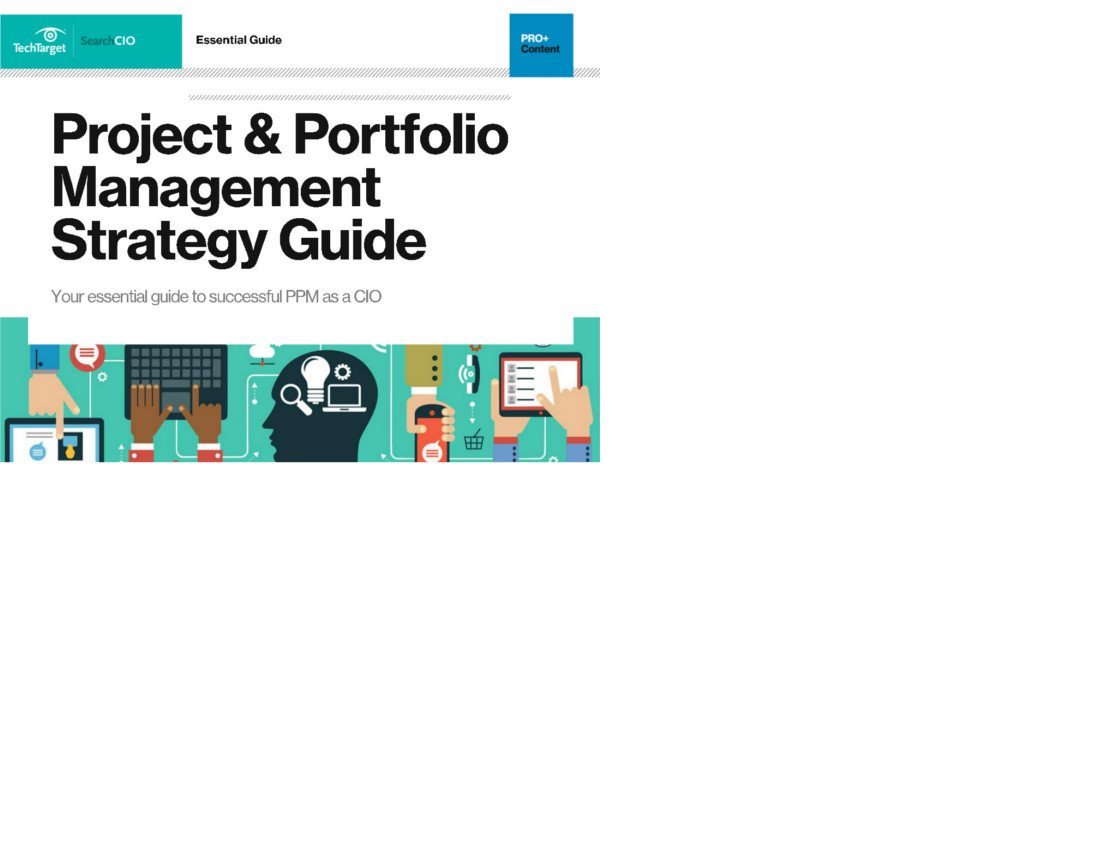 Claim your complimentary copy of SearchCIO.com's guide to improving project management efficiency
Looking to establish accountability across disparate project teams? Trying to automate processes or allow for lean methodology support? Hoping to enable business consequence modeling or real-time reporting? If you answered 'yes' to any of these questions, then you need to download this comprehensive, 68-page PDF guide on selecting, managing, and tracking IT projects for superior service delivery.
By submitting your personal information, you agree that TechTarget and its partners may contact you regarding relevant content, products and special offers.
You also agree that your personal information may be transferred and processed in the United States, and that you have read and agree to the Terms of Use and the Privacy Policy.
His advice comes from years of working in customer-facing organizations from likes of Blockbuster, where he learned the value of customer data, to Papa John's, where he served as CEO and president and helped build the company's online ordering sales from 6% to 30% in four years, to Burger King, which included a brief stint in IT.
Some of his most detailed leadership tips focused on how to manage teams effectively, what he called his "tenets for success."
They include:
Avoid turnover, invest in your people. Travis recommended two ways to build greatIT teams: First, provide avenues for extra training or additional benefits. Second, pay to get the best. "If you've got great people, reward them well," he said. "Because the cost of losing them is unbelievable."
Communication is key. As the CEO of a global company, Travis can't be everywhere at once, so he regularly uses technology to communicate with employees and franchisees — from quarterly webcasts to weekly voicemails to in-person coffee talks. "You can never communicate enough," he said.
Inspire your employees. IT leaders have a reputation for "being dull and unexciting," he said after asking attendees not be offended by the comment. Good leadership, he went on to say, means motivating the troops. "Do you truly inspire your department? That's a question you should think about," he said.
Create the right culture. Culture is "absolutely critical," especially as markets become increasingly competitive, Travis said. What the culture looks like is less important than how the culture functions; he suggested CIOs build a culture "that engages people, that encourages people, that makes people feel good."