When CIOs start to consider using the open source computing platform OpenStack, Forrester analyst Lauren Nelson told me recently, they need to first think about how they will use it. They can go with the "pure code," Nelson said — that is, the free offering. Or they can invest in a distribution of OpenStack from a software vendor such as Rackspace or Mirantis for "remotely managed private cloud services on your own premise."

Download this free guide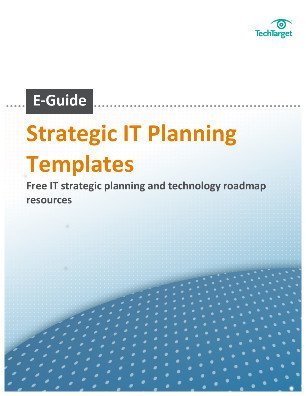 Download 9 FREE Strategic Planning Templates that your Peers Already Use
Having a clear-cut IT strategy is key establishing a competitive advantage over any competition. It can be the difference maker between a business' success and its failure. Reach your business goals and stay organized by downloading this FREE e-guide which includes 9 templates already in use by major organizations such as NASA and Brown University.
By submitting your personal information, you agree that TechTarget and its partners may contact you regarding relevant content, products and special offers.
You also agree that your personal information may be transferred and processed in the United States, and that you have read and agree to the Terms of Use and the Privacy Policy.
Both cost a lot — they just cost a lot in different ways.
"So do you take the cheap endeavor or do you take the pricey endeavor from the perspective of the software license itself?"Nelson said. "And then what are the corresponding skills and staff required to do that?"
That second question is an especially important one to ask, she said. OpenStack skills — needed to configure, use and maintain the cloud platform — are rare today, and in some markets command a handsome, six-figure salary. In Mountain View, Calif., for example, $130,000-plus is the average, according to jobs website Indeed.com.
"There are some OpenStack adopters that have said, 'We are intentionally using a managed service provider because as soon as we train someone on OpenStack, they become a valuable commodity and they're going to get plucked by some vendor or by someone in a better city than us and we're not going to be able to keep them,'" Nelson said.
The European Organization for Nuclear Research, known by its French acronym CERN, builds that reality into its employment model, Nelson said. The operator of the world's largest particle physics laboratory uses OpenStack to process and store data from its Large Hadron Collider, which bangs atoms together to learn about the fundamentals of matter.
CERN purposely hires young technologists from all over the world, Nelson said, trains them on its OpenStack architecture and puts them to work for two or three years. After that, they return to their home countries with valuable OpenStack skills.
"So for [CERN] it's a cost story. They will train up everybody from the ground up every time they get a new employee, knowing they're going to lose them in two to three years," Nelson said. "But then again they have access to some of the best and brightest personnel in the world."