News
Stay informed about the latest enterprise technology news and product updates.
The road to innovation is paved with questions
Hal Gregersen gave a keynote at the MIT Sloan CFO Summit last week, and he came armed with a jarring statistic. "The average kid sitting in a one-hour class during a one month period asks one question per month about the content of the class," said Gregersen, executive director at the MIT Leadership Center. That's kindergarten through college.

Download this free guide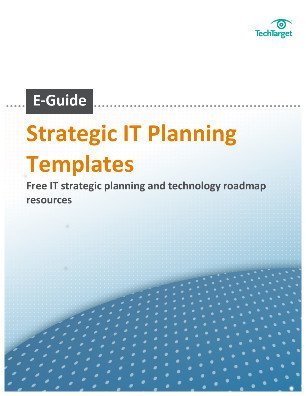 Download 9 FREE Strategic Planning Templates that your Peers Already Use
Having a clear-cut IT strategy is key establishing a competitive advantage over any competition. It can be the difference maker between a business' success and its failure. Reach your business goals and stay organized by downloading this FREE e-guide which includes 9 templates already in use by major organizations such as NASA and Brown University.
By submitting your personal information, you agree that TechTarget and its partners may contact you regarding relevant content, products and special offers.
You also agree that your personal information may be transferred and processed in the United States, and that you have read and agree to the Terms of Use and the Privacy Policy.
Guess who's aski
ng the questions instead? Teachers. And they're asking a lot of them — 50 to 100 questions an hour, according to Gregersen. If students are slow to respond, teachers will follow up with — you guessed it — another question.
"What do kids learn growing up," Gregersen asked attendees. "Answers matter."
This deterioration has been going on for decades — not just in the United States, but globally, according to Gregersen. And, while it's easy to connect the data point to parenting, it's an important factoid for leaders, too, especially those looking to participate in the innovation game.
Through his research, which includes interviews with some of the most successful leaders of our time, Gregersen has discovered that questions are critical to innovation. From his website: "The moment we stop asking questions is also the moment we stop innovating solutions to today's challenges."
To reverse the trend and to help leaders (and soon-to-be leaders) on their path to innovation, Gregersen founded the 4-24 Project. He recommends participants set aside four minutes every 24 hours to ask nothing but questions — on whatever personal or professional issue they're dealing with that day. From the 4-24 Project site: "Consider it a 'Question Cloudburst' as you rapidly dump all the questions out of your head." Once the four minutes is up, "identify the 'best' questions and start answering them."
The process, itself, will almost never yield an answer, but, according to Gregersen, that's not the point of the exercise. Instead, it provides a moment of introspection and a practice that encourages curiosity — two human-centric tools that could help businesses survive what Gregersen calls "the tsunamis of uncertainty."